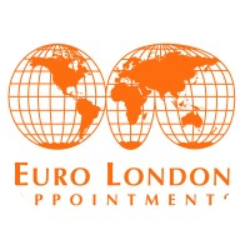 Euro London Appointments
France London 35 - 38 New Bridge Street, London, EC4V 6BW, GB
Sales (inc. pre-sales and lead-generation)
IT, Software development, System Engineering Jobs
Legal Jobs
Market Research, Research Jobs
Telecommunication, Call Centre, Customer Service Jobs
Management (incl. project, product management & human resources)
Marketing and PR, Advertising and Creative Media Jobs
Company Detail
Whether you're looking for a position utilising your multilingual skills or seeking a new hire with fluency in key languages, you're in the right place. And whether your need is permanent or temporary, we can deliver the right solution. Euro London Appointments is the largest independent language recruitment consultancy in Europe and has offices in London, Paris, Frankfurt and Munich.
Current Opening
Note: please be aware that you MUST have extensive...
Due to continuous growth a digital marketing agenc...
In this position you would assist new clients with...