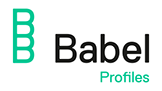 Babel Profile
Spain Barcelona Carrer de la Ribera Nº 16 Entresuelo 1º
Translation, Localization, Interpretation Jobs
Telecommunication, Call Centre, Customer Service Jobs
Sales (inc. pre-sales and lead-generation)
Company Detail
It was summer of 2015 when the first candidate rang the Babel Profiles doorbell. Born from the need of changing the traditional recruitment process and with the aim of offering a complete and personal approach to each candidate. For us each one of them is not just a number. This idea, together with the multilingual emphasis that Babel Profiles maintains, gives us a strong identity and gives Babel Profiles a unique signature. Like the Babel tower, known for its multiculturality and language diversity, we, as Babel Profiles are focused on seeking multilingual and international talent, delivering a world of opportunities.
Company Overview
Email ******@babelprofiles.com
Current Opening
Thank you for your inquiry about employment opportunities at our company. Unfortunately, we have no open positions at this time. Please check this page again later.