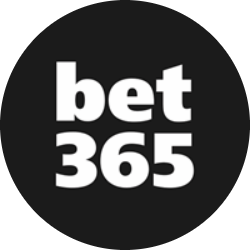 bet365
United Kingdom london Stanley Matthews Way
Translation, Localization, Interpretation Jobs
Marketing and PR, Advertising and Creative Media Jobs
Betting and Gaming Jobs
Company Detail
bet365, one of the world's leading online gambling companies, is a driving force in the development of enterprise and Internet technology. Established by Denise Coates CBE in 2000, we have rapidly grown into a global operation employing over 5,000 people and deliver an unrivalled online experience to more than 53 million customers in 20 languages. Initially, we began by offering online Sports betting but with forward thinking leadership we chose to focus our attention on In-Play betting. The gamble paid off and enabled us to forge our market leading position. In-Play has been fundamental to our success and remains the cornerstone of a business which, in 2017/18, saw £52.6 billion taken in Sports wagers with up to 2 million markets on site at any one time. Our game changing In-Play betting product and comprehensive sports Live Streaming service covering 190,000 events a year are complemented by our offerings in Casino, Poker, Games, Vegas and Bingo. Innovation continues to be our lifeblood and we pride ourselves on the standards of customer service we deliver. Driven by a shared vision to be the best in our industry, a technology team in excess of 1,300 people work in house to provide the technological advances that enable us to maintain our leadership position. Giving our teams the freedom to innovate is essential to our success. Our award winning business has worked hard to cultivate a culture of creativity where good ideas and a techno entrepreneurial attitude are encouraged and rewarded. Today we continue to push technological boundaries and break new ground in software innovation.
Company Overview
Email ******@bet365.com
Current Opening
Thank you for your inquiry about employment opportunities at our company. Unfortunately, we have no open positions at this time. Please check this page again later.