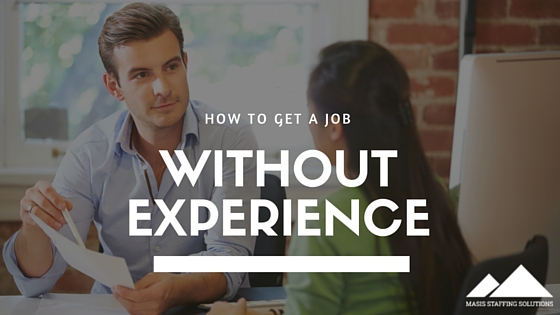 7 things fresh graduates should do to stand out and get employed
While a few years ago, a higher education diploma guaranteed a quick and easy first job, now it all changed. When the number of students has never been so high and training courses have multiplied, the profiles of young graduates (engineers, business, etc.) more often than not tend to be very similar. There are over 1000 business schools and engineering schools in Europe, not to mention all the universities and similar training courses. Fresh graduates' paths are often identical: most students do internships, many go abroad, and therefore it is difficult to stand out in this competitive environment...
Thus, between two similar profiles, recruiters will focus on secondary elements to make their choice. Which ones? How can students and young graduates really make a difference, beyond their training and background? We've got 7 key tips! Read on!
1 - Following MOOCs
To perfect certain skills or gain new ones, nothing better than the Massive Open Online Courses. Booming in recent years, these online training platforms are available to everyone and cover such a wide range of subjects that it would be impossible not to find something to suit you. Free, paid, long, short... they can for example help you create newsletters, code, and deepen your knowledge of digital technology, use social networks optimally... So many skills which, added to a CV, can be a decisive line!
2 - Getting involved in a project
An application that includes an associative or even sporting experience is a positive point for many recruiters. In the same way, finding such an activity to get involved in when leaving school shows the candidate's motivation and desire to work. Whether it's an associative project, a music band, or a business idea with friends, conducting such an experience, even on a voluntary basis, is very rewarding. Highlighting this type of action shows a real dynamism on the part of the candidate!
3 - Taking care of your e-reputation
To take care of one's e-reputation on all social networks and to keep a watchful eye on it is a must. Today, more than half of recruiters said they use social networks to recruit. To do this, you can use many tips for managing LinkedIn, such as taking care of your resume, requesting recommendations, or customizing the URL of your profile, for example. It is also essential to manage your accounts on other social networks. To make them your strength, it is relevant to carry out an important watch on topics related to a professional project. Following the key players in the field, being active on Twitter, relaying information about a sector, etc - there are many ways to pass yourself off as a specialist in a particular subject to a recruiter.
4 - Writing articles on publishing platforms or a personal blog
Medium allows you to write articles on topics related to a professional project. To position oneself as an expert on a subject and get good visibility, the social network LinkedIn has also opened its publication platform - Pulse. Over 150,000 articles are published every week, and this is a golden opportunity to strengthen its reputation on the web and showcase its skills to its members around the world. Is there a particular subject that interests you? Why not write about it and share your knowledge and research with your community? No need to write a novel: a short, well-written, and well-documented article can already be a great reference! You can even go further by starting your own blog. Don't hesitate to mention these elements in your CV.
5 - Developing your social network
Your network is your net worth. Forums, conferences, in-house events, alumni nights... these moments punctuate student life! Yet many people ignore them or lose interest in them to the benefit of their personal activities. However, these are golden opportunities to stand out by meeting new people and developing your knowledge on a particular subject. Perhaps you will come across THE contact that will make all the difference scoring you that coveted career opportunity?
6 - Focusing on soft skills and personality
When young graduates have increasingly similar career paths (internships, working abroad, skills, etc.), set of soft skills appears as distinguishable elements more than ever. It is on this precise point that it is possible to make the difference, where recruiters will judge a candidate by their personality and interpersonal skills – not by hard skills. It is therefore essential to highlight these 'soft skills'. Whether it is your CV, and especially the job interview, working on this point will prove beneficial. To do this, starting a reflection in the form of a balance sheet on your experiences will help to bring out the qualities of the candidate, and to reuse this argument during the interview.
7 - Standing out with an original application
Recruiters spend an average of 6 seconds analyzing each CV they receive. If you didn't know it - sorry for breaking it to you like that. It's a cruel, cold world - welcome to reality! Having this rate in mind, you should not only take care of your well-written CV as much as possible, but it is sometimes useful to think about an original application. For example, some companies are looking for candidates with the desire to 'surprise'. Some candidates don't think twice to be daring, like that young graduate who applied by offering his CV in the form of a hamburger box. Or an American guy who responds to a Snapchat offer with... a video made up of snaps! It's up to everyone to be creative!