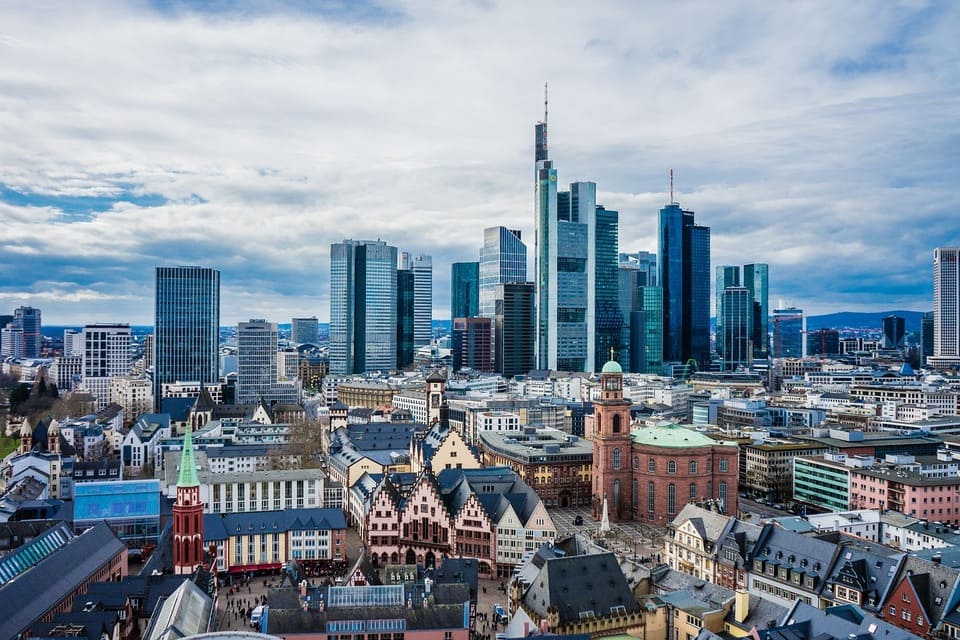 German Job Market - In-Demand Jobs and Trends
Germany, known for its robust economy and highly skilled workforce, has long been a magnet for job seekers from around the world. With a diverse range of industries and a commitment to innovation, the German job market offers numerous opportunities for both local and international professionals. In this comprehensive article, we will delve into the observation of the German job market, exploring the job positions that are most in demand and the underlying trends that shape this dynamic landscape.
The German Job Market Overview
To understand the current state of the German job market, it's essential to start with an overview of its key features. Germany boasts a strong and stable economy, characterized by its impressive manufacturing sector, a thriving services industry, and a commitment to research and development. Its low unemployment rate and high job security make it an attractive destination for job seekers.
Unemployment Rate and Labor Market Dynamics -

Germany has consistently maintained a low unemployment rate, even in the face of economic challenges. As of 2021, the unemployment rate stood at just 4.5%, a testament to the country's economic resilience. The labor market is highly organized, with strong workers' rights and a robust social safety net.

Demographic Shifts -

Like many other developed countries, Germany is experiencing demographic shifts. An aging population and declining birth rates pose challenges to the labor market, creating opportunities in various sectors as the demand for certain skills increases.
In-Demand Job Positions
The German job market is characterized by a high demand for skilled professionals in various sectors. Let's explore some of the most sought-after job positions in Germany:
Engineering and Manufacturing
Germany's reputation as an engineering and manufacturing powerhouse remains unshaken. Engineers, particularly those with expertise in mechanical, automotive, and electrical engineering, are in high demand. The automotive industry, home to giants like Volkswagen, BMW, and Mercedes-Benz, consistently seeks engineers to drive innovation in electric and autonomous vehicles.
The digital transformation sweeping across industries has created a surge in demand for IT professionals. Software developers, data scientists, cybersecurity experts, and IT project managers are all highly sought after. The vibrant startup scene in cities like Berlin and Munich adds to the appeal of the tech sector.
Healthcare and Life Sciences
Germany's well-developed healthcare system and aging population contribute to the need for healthcare professionals. Doctors, nurses, pharmacists, and medical researchers are in demand. Additionally, the country's biotechnology sector is growing, opening doors for professionals with expertise in genetics, genomics, and pharmaceuticals.
As a financial hub in Europe, Frankfurt is home to many multinational banks and financial institutions. Finance professionals, including investment bankers, financial analysts, and risk managers, are consistently sought after. Multilingual candidates with international finance experience have a distinct advantage.
Renewable Energy and Environmental Sciences
Germany's commitment to renewable energy and environmental sustainability has created a demand for experts in these fields. Engineers, researchers, and project managers with expertise in solar, wind, and bioenergy are crucial to the country's transition toward cleaner energy sources.
Skilled trades such as electricians, plumbers, and carpenters are always in demand to support the construction and maintenance of infrastructure, residential buildings, and commercial properties.
Trends Shaping the German Job Market
Digitalization and Industry 4.0 - Germany's adoption of Industry 4.0 principles, characterized by the integration of digital technologies into manufacturing processes, is driving demand for IT professionals and experts in automation and robotics.
Sustainability and Green Initiatives - Germany's strong commitment to sustainability and environmental protection is fostering job growth in renewable energy, environmental sciences, and sustainable agriculture.
Remote Work and Flexibility - The COVID-19 pandemic accelerated the acceptance of remote work in Germany. Many companies have adopted flexible work arrangements, making it easier for professionals to live outside major cities while still accessing job opportunities.
Language Skills - Proficiency in German remains an advantage in the job market, especially for customer-facing roles and positions in traditional industries. However, English proficiency is increasingly important in multinational companies and the tech sector.
Tips for Job Searching in the German Job Market
Language Skills and Cultural Awareness - While English proficiency is valuable, mastering the German language can significantly enhance your job prospects and integration into the local culture. Consider taking language courses or participating in language exchange programs.
Networking - Building a professional network is essential in Germany. Attend industry events, join professional associations, and use online platforms like LinkedIn to connect with potential employers and colleagues.
Tailoring Your Application - Craft a customized resume and cover letter for each job application, highlighting how your skills and experience align with the specific requirements of the position. Include any relevant certifications or language skills.
Research and Preparation - Before interviews, research the company and its culture. Prepare for competency-based interviews, where you'll be asked to provide examples of how you've handled specific situations in your previous roles.
Work Permits and Visas - Ensure that you have the appropriate work permit or visa to work in Germany. Research the specific requirements for your nationality and job type.
The German job market offers a wealth of opportunities for skilled professionals across various sectors. Whether you're an engineer, IT specialist, healthcare professional, or finance expert, Germany's strong economy, commitment to sustainability, and innovation-driven industries make it an attractive destination. By understanding the current trends and tailoring your approach, you can successfully navigate the German job market and embark on a rewarding career path in this dynamic country.