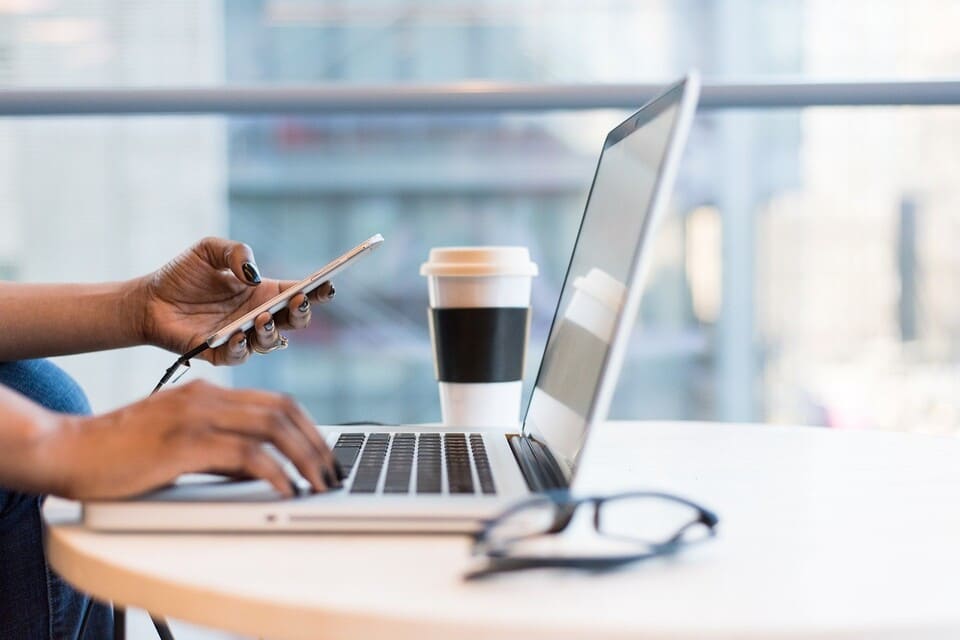 Job Board - Your Ultimate Destination for Global Career Opportunities
In today's fast-paced world, seeking a job opportunity can be a challenging and competitive endeavor. With the advent of the internet, job seekers now have access to numerous tools and platforms to aid in their job search. Job boards, in particular, have become an indispensable resource for those on the hunt for their dream job.
If you are seeking a job opportunity, LocalHR is the best international job board where you may upload your resume to showcase yourself to recruiters and potential employers. Just register on the best website to look for jobs globally. You will have the ability to upload your CV and search for job vacancies all around the world. In this comprehensive guide, we will explore the world of job boards and why LocalHR stands out as the top choice for job seekers worldwide.
Expanding Your Reach in Today's Job Market with Job Board - LocalHR
The job market is constantly evolving, and so are the methods of job hunting. Gone are the days of scouring newspaper classifieds and physically handing out resumes. In the digital age, job boards have emerged as a powerful tool for job seekers. Here are several of their advantages.
Access to Diverse Job Opportunities
LocalHR connects job seekers with employers from all corners of the globe. Whether you aspire to work in bustling metropolitan hubs, explore emerging markets, or embrace remote work opportunities, this platform offers a diverse array of job listings to suit your aspirations.
Localized Job Search
Despite its global reach, LocalHR allows you to focus your job search on specific regions or countries. This localization feature ensures that you can find opportunities tailored to your preferred location and cultural preferences.
Language Accessibility
For international job seekers, language can be a significant barrier. LocalHR addresses this concern by providing job listings in multiple languages. This inclusivity allows you to browse and apply for positions in a language you are comfortable with, enhancing your chances of success.
LocalHR - The Best Website to Look for Jobs Globally
Among the multitude of job board websites available, LocalHR stands out as a premier platform for those seeking global job opportunities. What sets LocalHR apart and makes it the best website for a global job search? Let's delve into its distinctive features:
User-Friendly Interface
One of the standout qualities of LocalHR is its user-friendly interface. Navigating the website is a breeze, even for those new to online job searches. The clean and intuitive design ensures that job seekers can quickly find what they need without feeling overwhelmed. This simplicity is essential when you're eager to explore job opportunities worldwide without hassle.
Comprehensive Job Listings
LocalHR boasts an extensive database of job listings from around the world. Whether you're looking for positions in the bustling cities of Europe, the remote landscapes of Asia, or anywhere in between, you'll find a diverse array of opportunities. From entry-level positions to executive roles, LocalHR caters to professionals at all career stages.
Advanced Search Filters
One of the standout features of LocalHR is its advanced search filters. Job seekers can refine their searches based on a multitude of criteria, including:
Location:

Filter jobs by region, country, or even specific cities.

Industry:

Tailor your search to match your field of expertise.

Job Type:

Whether you're seeking full-time, part-time, contract, or remote work, LocalHR has you covered.

Salary Range:

Set your financial expectations within your desired range.
These filters allow you to pinpoint job listings that align precisely with your preferences and qualifications, saving you valuable time.
Mobile Accessibility
In today's fast-paced world, job seekers are always on the move. LocalHR recognizes this need and provides mobile accessibility. You can access the website from your smartphone or tablet, ensuring that you can search for global job opportunities from anywhere, at any time. Whether you're commuting, waiting in line, or taking a break, you won't miss out on exciting job listings.
Language Accessibility
Another distinguishing feature of LocalHR is its commitment to language accessibility. In our increasingly globalized world, not everyone is fluent in English. LocalHR recognizes this and offers job listings in multiple languages, making it inclusive for a diverse audience of job seekers. This ensures that language barriers don't hinder your quest for international employment.
Registering on LocalHR for New Career Opportunity
Are you ready to embark on a journey to discover exciting job opportunities from around the world? LocalHR is your trusted partner in the global job search. Registering on LocalHR is a straightforward process, and it's the first step toward unlocking a world of career possibilities. Here we'll guide you through the registration process, step by step.
Sign-Up - Create Your User Account and Complete Your Profile
The journey begins with a simple sign-up process. Here's how to get started:
Visit the LocalHR website: To start your registration, visit the LocalHR website using your preferred web browser.
Click on "Login", and choose "Sign-Up": Look for the "Sign-Up" button prominently displayed on the homepage. Click on it to begin the registration process.
Provide Basic Information: The first step requires you to provide some basic information, including your:
Upload Your Resume: Start by uploading your up-to-date CV or resume. Ensure that it highlights your work experience, education, and any relevant certifications.
Add Your Skills: Specify your skills and areas of expertise. This helps LocalHR match you with job listings that align with your qualifications.
Start Exploring - Discover Exciting Job Opportunities
With your profile now complete, you're ready to embark on your job search journey:
Job Listings - LocalHR offers an extensive database of job listings from around the world. Use the advanced search filters to narrow down your options based on your criteria, such as location, industry, or job type.
Apply with Confidence - When you find a job

that matches your qualifications and interests, you can apply directly through LocalHR. Craft a tailored application and submit it with confidence.

Stay Informed - Keep an eye on your email and notifications for updates on your applications and new job listings that match your preferences.
Registering on LocalHR is your passport to the global job market. Follow these simple steps to create your user account, complete your profile, and start exploring a world of exciting job opportunities that align with your qualifications and career aspirations. Your dream job may be just a few clicks away!
If you are seeking a job opportunity, LocalHR is undoubtedly the best international job board available. With its user-friendly interface, comprehensive job listings, and the ability to upload your CV, it offers everything you need for a successful job search. Moreover, the global reach of LocalHR opens up a world of possibilities, allowing you to explore job vacancies across the globe. Register on LocalHR today and take the first step towards landing your dream job. Your future career awaits you on the best website to look for jobs globally.