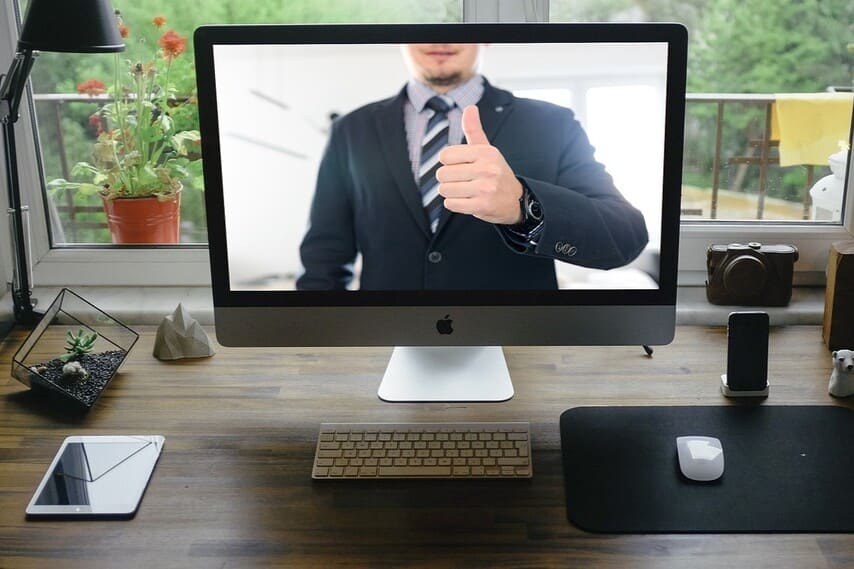 Maximize Your Resume Visibility for Recruiters
In today's fast-paced job market, job seekers are constantly searching for ways to stand out from the crowd and catch the eye of potential employers. One effective strategy to make your resume search for employers easy is to showcase your resume on the internet. The World Wide Web has become an indispensable tool for both job seekers and recruiters. To make the most of this digital landscape, it's crucial to insert specific keywords into your resume that accurately describe your professional skills.
The Internet - The Best Place to Showcase Your Resume
Gone are the days when you could rely solely on paper resumes and in-person job fairs to secure your dream job. The digital age has ushered in a new era of recruitment, where the internet serves as the primary arena for resume searches and job applications. Recruiters and employers are increasingly turning to the internet to find their next star employees. This shift necessitates that you make your resume easily discoverable online.
The internet offers a multitude of platforms where you can showcase your resume. Professional networking sites like LinkedIn, job boards, and personal websites are just a few examples. These platforms allow you to upload your resume, making it accessible to a global audience of potential employers.
The Power of Keywords in Resume Search
Now, let's delve into the heart of making your resume search-friendly: keywords. Keywords are the breadcrumbs that lead recruiters to your digital doorstep. They act as search terms that recruiters use when sifting through a sea of resumes. To ensure your resume emerges from the digital crowd, consider the following tips:
Identify Your Core Skills

-

Begin by identifying the core skills and qualifications that define your professional profile. These could range from "project management" to "data analysis" or "digital marketing."

Match Keywords to Job Descriptions

-

Tailor your resume by incorporating keywords directly related to the job descriptions you're targeting. Recruiters often use

resume search

tools to find candidates whose skills closely match their requirements.

Avoid Keyword Overloading

-

While keywords are crucial, be cautious not to overload your resume with them. Strike a balance between keyword optimization and readability. A well-crafted resume should still flow naturally and cohesively.

Use Variations and Synonyms

-

Employ variations and synonyms of your chosen keywords. This can capture a broader range of search queries and increase your chances of being discovered.

Showcase Achievements

-

Don't just list your skills; showcase your achievements. Use specific examples of how you've applied your skills to achieve tangible results. Quantifiable achievements stand out during a resume search.
Recruiting and Digital Age
The internet is the best place to showcase your resume and make it easily discoverable for employers. By strategically inserting keywords that highlight your professional skills, you can significantly improve your chances of being found in the vast sea of resumes online. Recruiters and potential employers are always searching the internet for the right candidates, and these keywords serve as the beacon guiding them to your digital portfolio.
Showcase Your Resume for Maximum Recruiter Visibility
Your resume is now a masterpiece of professional storytelling, showcasing your skills, experiences, and achievements in the best light. But hold on, you're not done yet! The next step is crucial: finding the perfect platform to upload your resume where recruiters can spot your brilliance. Let's explore the top destinations where your revamped resume can shine and catch the eyes of recruiters.
LinkedIn - The Professional Haven
If you're not on LinkedIn, you're missing out on a goldmine of opportunities. It's not just a social network; it's a professional hub where recruiters actively search for talent. Upload your updated resume to your profile, making sure to optimize your headline, summary, and skills sections with relevant keywords. Join industry-specific groups, engage in discussions, and network to increase your visibility.
Indeed - The Job Search Giant
Indeed is a well-known job search engine, and it also offers a feature for candidates to upload their resumes. With millions of job listings, recruiters often use Indeed to search for potential candidates. Ensure your uploaded resume is comprehensive and targeted to your desired roles. The more information you provide, the easier it is for recruiters to match you with suitable positions.
Industry-Specific Job Boards
Depending on your field, there are job boards tailored to specific industries. For instance, if you're in the tech industry, platforms like Stack Overflow or GitHub Jobs can be excellent choices. These industry-specific boards attract recruiters looking for niche expertise, increasing the chances of your resume standing out.
Directly visiting the career pages of companies you're interested in can yield great results. Many organizations allow you to submit your resume through their websites, making it easily accessible to their HR teams. Research companies you admire and check if they have a dedicated "Careers" or "Jobs" section on their website where you can submit your resume.
Professional Associations and Societies
If you're a member of professional associations related to your field, they often offer job boards as part of their membership benefits. Upload your resume to these platforms to connect with recruiters who are specifically interested in professionals associated with these organizations.
Local and International Job Boards
Don't underestimate the power of local and international job boards, especially if you're looking for opportunities within your immediate vicinity. Local and international Job boards like LocalHR can connect you with local employers and recruiters who are specifically seeking candidates in your area.