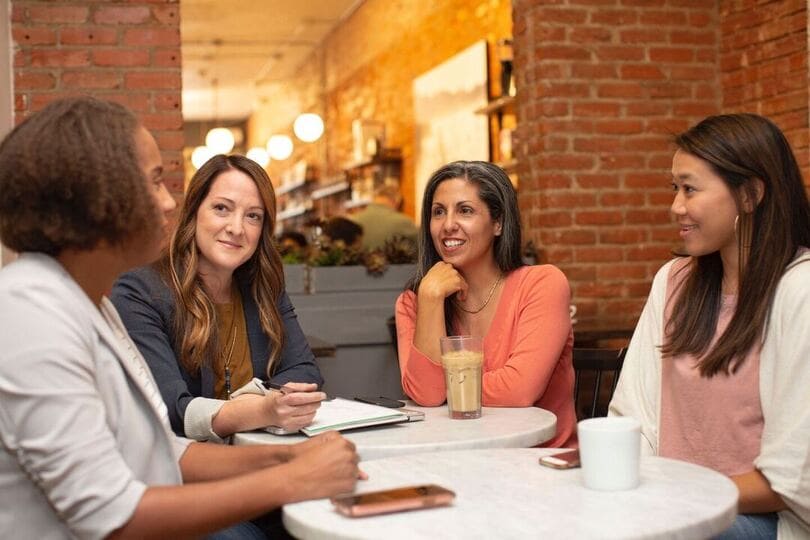 Spanish Translator and Interpreter Jobs - Opportunities for Job Seekers
In today's globalized world, the demand for language professionals is on the rise. Among these professionals, Spanish translators and interpreters hold a vital role in bridging language barriers and facilitating effective communication. Whether you're considering a career change or just starting your professional journey, the world of Spanish translator and interpreter jobs offers a wide array of opportunities. In this comprehensive article, we will explore various aspects of this field, including the types of jobs available, the qualifications needed, the benefits of working remotely, and the ability to find translation work with the job board LocalHR.
Types of Spanish Translator and Interpreter Jobs
1. Spanish Translator Jobs
Spanish translator jobs involve the conversion of written text from one language to Spanish. These professionals play a crucial role in various industries such as literature, legal, marketing, and more. Some common types of Spanish translator jobs include:
Literary Translator:

Literary translators bring works of literature from different languages into Spanish, allowing readers to enjoy foreign literature.

Legal Translator:

Legal translators work with legal documents, contracts, and court proceedings, ensuring accurate translations to avoid any legal discrepancies.

Medical Translator:

Medical translators work in healthcare settings, translating medical records, prescriptions, and other medical documents to aid in patient care.
2. Spanish Interpreter Jobs
Spanish interpreter jobs, on the other hand, focus on verbal communication. Interpreters are crucial in situations where real-time communication is essential. Some types of Spanish interpreter jobs include:
Conference Interpreter:

Conference interpreters work at international conferences, ensuring smooth communication between participants speaking different languages.

Medical Interpreter:

Medical interpreters assist healthcare professionals in communicating with patients who don't speak English, ensuring they receive the appropriate care.

Court Interpreter:

Court interpreters help individuals understand legal proceedings when they don't speak the language used in the courtroom.
3. Spanish Medical Interpreter Jobs
Spanish medical interpreter jobs deserve special attention due to their critical role in healthcare. These professionals bridge language gaps between healthcare providers and patients, ensuring accurate diagnoses and treatment. Medical interpreters must have a strong understanding of medical terminology and a high level of language proficiency in both Spanish and English.
Qualifications and Skills for Spanish Interpreter and Translator Jobs
Whether you're interested in Spanish translator jobs, interpreter jobs, or specifically in the field of medical interpretation, certain qualifications and skills are essential:
Language Proficiency:

Fluency in Spanish and a deep understanding of the nuances of the language are crucial. A bachelor's degree in Spanish or a related field can be advantageous.

Cultural Competency:

Understanding the cultural context is essential for accurate translation and interpretation. This helps avoid misunderstandings and miscommunications.

Certification:

Many employers prefer or require certification for

translators and interpreters

. Organizations like the American Translators Association (ATA) offer certification programs for translators.

Subject Matter Knowledge:

Depending on the specialization (medical, legal, technical), familiarity with relevant terminology is vital. This knowledge ensures precise translations and interpretations.

Interpersonal Skills:

Interpreters, in particular, need strong interpersonal skills to facilitate communication effectively. This includes active listening and maintaining neutrality.
Understanding the Landscape of Remote Spanish Translator Jobs
Before diving into the process of finding remote Spanish translator jobs near you, it's essential to understand the dynamics of remote work in the translation industry.
Remote Work Is on the Rise

: The advent of technology and the internet has made remote work more accessible than ever. Many companies and clients now prefer hiring remote translators due to the flexibility and cost-effectiveness it offers.

Global Clientele

: While you may be seeking opportunities near your location, keep in mind that remote work allows you to work with clients and employers from all around the world. This broadens your job market significantly.

Types of Remote Jobs

: Remote Spanish translator jobs come in various forms, including freelance opportunities, part-time positions, and full-time roles with companies that offer remote work options.

Key Skills

: To succeed in remote translation work, you need strong language proficiency in both Spanish and your target language, as well as

excellent communication skills

, self-discipline, and time management abilities.
Advantages of Remote Spanish Translator Jobs
In recent years, the landscape of work has undergone significant changes, with remote work becoming more prevalent. This shift has extended to the field of translation and interpretation, including Spanish translator and interpreter jobs. Here are some key points to consider about remote opportunities:
Flexibility:

Remote Spanish translator jobs offer greater flexibility in terms of work hours and location. You can work from the comfort of your home or choose to travel while still meeting your job responsibilities.

Wider Job Market:

Working remotely allows you to tap into a broader job market. You can collaborate with clients and employers from different regions and even different countries.

Reduced Commute:

One of the most significant advantages of remote work is the elimination of daily commutes. This not only saves time but also reduces stress and expenses associated with transportation.

Work-Life Balance:

Remote work often promotes a better work-life balance, as you have more control over your schedule. This can lead to increased job satisfaction and overall well-being.
Finding Remote Spanish Translator Jobs Near You
Now, let's explore effective strategies to help you discover remote Spanish translator jobs in your vicinity:
Online Job Platforms

: Utilize job search platforms like Indeed, Glassdoor, and LinkedIn to search for remote Spanish translator jobs. Use specific keywords like "remote Spanish translator jobs near me" to narrow down your search.

Freelance Marketplaces

: Platforms like Upwork, Freelancer, and Fiverr are excellent for finding remote freelance translation gigs. Set your location preferences to ensure you receive job listings relevant to your area.

Networking

: Join professional translation and language-related associations. Attend local and virtual events and conferences to expand your network. Networking can often lead to hidden job opportunities.

Translation Agencies

: Research translation agencies in your region that may offer remote work options. Send them your resume and portfolio to express your interest in working with them remotely.

Company Websites

: Visit the websites of companies you'd like to work for and look for their careers or job openings section. Many companies now list remote job opportunities on their websites.

Local Language Schools

: Contact language schools or institutions offering Spanish courses in your area. They may have leads on businesses or organizations seeking Spanish translators.

Language Meetups

: Attend local language meetups, either in person or virtually. These gatherings often include professionals in the translation and interpretation field who might have insights into remote job opportunities.
To Find a Spanish Translator Job Register on the Job Board - LocalHr
In conclusion, if you're passionate about pursuing a career in Spanish translation or interpretation, there's a world of opportunities waiting for you. To kickstart your journey, consider registering on the job board LocalHr, which operates on a global scale. Once registered, you can personalize your profile, showcase your skills, and upload your CV, opening doors to potential employers from every corner of the globe. With dedication and the right platform, you can embark on a fulfilling career as a Spanish translator or interpreter, transcending borders and making meaningful contributions to cross-cultural communication.