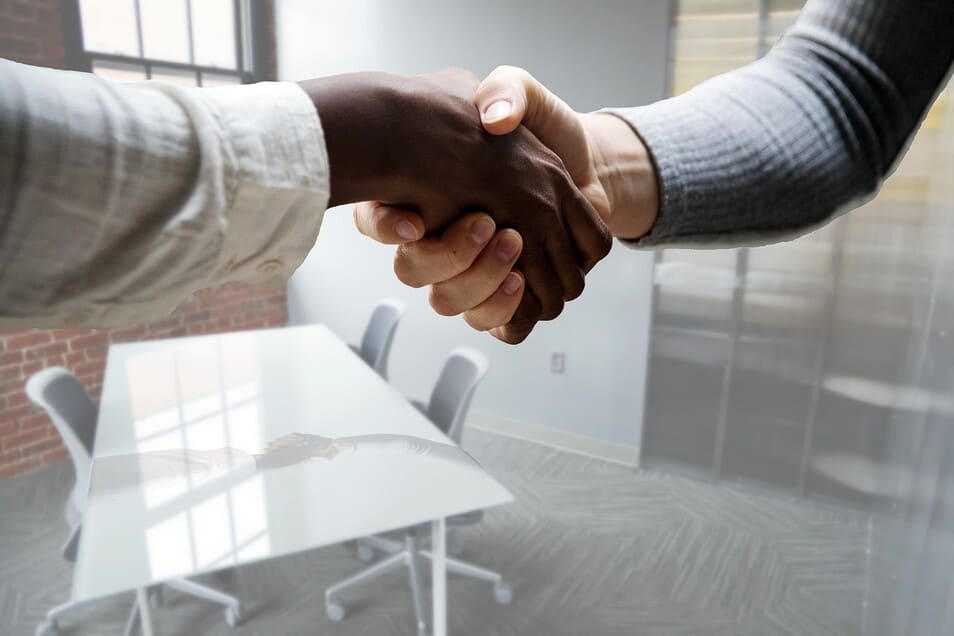 The Evolving Role of HR Business Partners
In today's fast-paced and ever-changing business landscape, the role of HR Business Partners has undergone a profound transformation. These professionals are no longer confined to the traditional HR functions of personnel management and administrative tasks. Instead, they have emerged as strategic partners, integral to an organization's success. This article explores the evolving role of HR Business Partners and offers insights into where to find the ideal candidate who can help your organization thrive in the modern business world.
Understanding the HR Business Partner Role
The term "HR Business Partner" has gained prominence in recent years. It refers to HR professionals who work closely with business leaders and managers to align HR strategies with overall business goals. These individuals are not just HR administrators; they are strategic partners who contribute to shaping the organization's success.
Key Responsibilities of an HR Business Partner
Strategic Alignment: HR Business Partners collaborate with business leaders to understand the company's objectives and challenges. By gaining insight into the business's needs, they can develop HR strategies that support these goals.
Talent Management: They play a crucial role in talent acquisition and management. This includes identifying skill gaps, developing talent pipelines, and ensuring the right people are in the right roles.
Employee Engagement: HR Business Partners focus on creating a positive work environment by implementing programs that boost employee morale, productivity, and job satisfaction.
Change Management: In a rapidly evolving business landscape, HR Business Partners help manage change effectively, whether it's a merger, restructuring, or new technology implementation.
Data-Driven Decisions: They use HR analytics and data to make informed decisions, helping the organization stay competitive and adapt to market trends.
Conflict Resolution: HR Business Partners act as mediators in employee conflicts and guide managers in handling interpersonal issues.
Compliance: They ensure the organization complies with labor laws and regulations, reducing legal risks.
HR Business Partner vs. Traditional HR Roles
To understand the significance of HR Business Partners, it's crucial to differentiate them from traditional HR roles, such as HR Managers or Generalists.
Strategic Focus: While traditional HR roles often involve administrative tasks and compliance, HR Business Partners primarily focus on strategic activities that drive business success.
Collaboration: HR Business Partners work closely with business leaders, acting as advisors, while traditional HR roles might have less direct involvement with top management.
Holistic Approach: HR Business Partners take a holistic approach to HR, considering how every HR initiative impacts the organization's overall performance. Traditional HR roles may be more siloed.
Data Utilization: HR Business Partners heavily rely on data and analytics, whereas traditional HR roles may use data less extensively.
Problem Solving: HR Business Partners are problem solvers and change agents, whereas traditional HR roles often deal with day-to-day HR functions.
The Benefits of HR Business Partnerships
Enhanced Business Performance: HR Business Partners help organizations achieve their strategic goals by aligning HR practices with business objectives.
Improved Employee Satisfaction: Their focus on employee engagement and development leads to higher job satisfaction and reduced turnover rates.
Better Decision-Making: Data-driven insights provided by HR Business Partners enable more informed decision-making throughout the organization.
Adaptability: In a fast-paced business environment, HR Business Partners ensure that the organization can quickly adapt to changes.
Where to Find the Perfect HR Business Partner - Your Ultimate Guide
Where can you find the ideal HR Business Partner for your company? This comprehensive guide will explore various avenues to help you discover the perfect HR Business Partner for your organization's needs.
Internal Talent Development
One of the first places to look for an HR Business Partner is within your organization itself. Promoting from within has several advantages:
In-Depth Knowledge: Internal candidates are already familiar with your company's culture, policies, and processes, reducing the learning curve.
Loyalty: Promoting an existing employee to an HR Business Partner role can foster a sense of loyalty and motivation.
Cost-Efficient: The cost of recruitment, onboarding, and training is significantly lower compared to hiring externally.
To identify potential candidates within your organization, consider conducting talent assessments or discussing career aspirations with current HR staff.
Networking and Referrals
Leveraging your professional network can be a powerful way to find the right HR Business Partner. Reach out to:
Industry Associations: Attend industry-specific events and conferences to meet HR professionals who may be seeking new opportunities.
Colleagues and Peers: Ask for recommendations from colleagues in your industry or business network.
Online Platforms: Utilize professional networking platforms like LinkedIn to connect with HR professionals and inquire about their interest in your HR Business Partner role.
Recruitment Agencies
Recruitment agencies specialize in sourcing and vetting candidates for various roles, including HR Business Partners. These agencies have access to a broad talent pool and can streamline the hiring process. When working with a recruitment agency:
Specify Your Requirements - Communicate your organization's needs and expectations for the HR Business Partner role.
Review Candidate Profiles - Collaborate closely with the agency to review potential candidates' profiles, ensuring they align with your criteria.
Interview Candidates - Conduct thorough interviews to assess candidates' skills, experience, and cultural fit.
Check References - Request and verify references to gain insights into the candidate's performance and reputation.
Online Job Portals
Posting your HR Business Partner job opening on popular job portals can attract a diverse pool of candidates. Some well-known job portals include:
LinkedIn Jobs: Utilize LinkedIn's job posting feature to reach HR professionals actively seeking new opportunities.
Indeed: Post your job listing on Indeed, which has a broad user base and offers options for targeted job promotion.
Glassdoor: Glassdoor allows candidates to research your company's reputation and culture, making it an attractive platform for job seekers.
When creating your job listing, be sure to include detailed job descriptions, qualifications, and information about your organization's values and culture.
Educational Institutions
HR professionals often emerge from educational institutions with degrees in HR management, organizational psychology, or related fields. Consider establishing partnerships with local colleges and universities to:
Offer Internships: Provide HR students with internship opportunities, allowing you to evaluate their potential as future HR Business Partners.
Participate in Career Fairs: Attend or host career fairs at educational institutions to connect with aspiring HR professionals.
Leverage Alumni Networks: Reach out to alumni associations to access a network of potential candidates.
Professional HR Associations
Many HR professionals are active members of HR associations and societies, such as the Society for Human Resource Management (SHRM) or the Chartered Institute of Personnel and Development (CIPD). These organizations often have job boards and resources for both employers and job seekers.
Post on Association Job Boards: Utilize the job posting services offered by these associations to reach a targeted audience of HR professionals.
Attend Events and Conferences: Participate in association events, where you can meet HR professionals in person and discuss potential opportunities.
Social Media and Online Communities
Explore social media platforms and online HR communities to identify HR Business Partner candidates. Platforms like Twitter and Facebook have HR-specific groups and pages where professionals share insights and job opportunities.
Use Relevant Hashtags: On Twitter and Instagram, use industry-specific hashtags to reach a wider audience of HR professionals.
Engage in Discussions: Participate in online discussions and forums to identify individuals who demonstrate expertise and a passion for HR.
Finding the perfect HR Business Partner is a crucial step toward aligning your HR strategies with your organization's goals. Whether you choose to promote from within, leverage your professional network, collaborate with recruitment agencies, or use online resources, the key is to define your requirements clearly, thoroughly evaluate candidates, and consider how their skills and values align with your company's culture.
In conclusion, the role of an HR Business Partner has become instrumental in driving organizational success in today's business world. By aligning HR strategies with business goals, collaborating closely with business leaders, and utilizing data to inform decisions, HR Business Partners help organizations thrive. Their focus on talent management, employee engagement, and change management positions them as strategic partners, distinct from traditional HR roles. Embracing this evolution in HR is crucial for organizations seeking to remain competitive and agile in an ever-changing landscape.