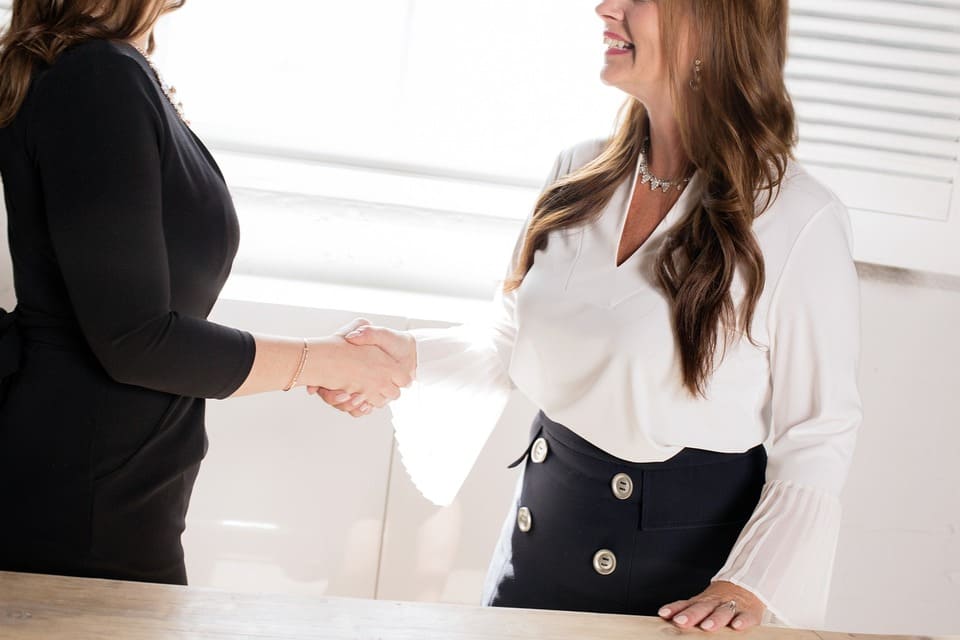 Why Recruiters Prefer Our Job Board for Candidate Searches
Recruitment is a complex and dynamic process that lies at the heart of every successful organization. It's not merely about filling job vacancies but about finding the right individuals who can contribute to a company's growth and success. In this digital age, where talent is scattered across the globe, recruiters need effective tools to identify and engage with top candidates. One such tool that has gained popularity among recruiters is LocalHR. In this article, we will explore why recruiters prefer LocalHR for candidate searches.
The Changing Landscape of Recruitment
Recruitment has evolved significantly over the years. The traditional methods of newspaper advertisements, internal referrals, and physical job fairs have given way to digital platforms and online job boards. These platforms have democratized the recruitment process, enabling both employers and job seekers to connect more efficiently.
However, with the proliferation of online job boards, recruiters are faced with the challenge of choosing the right platform to source candidates. In this context, LocalHR has emerged as a standout choice for several compelling reasons.
Vast and Diverse Talent Pool on Online Job Board
One of the primary reasons recruiters flock to LocalHR is its extensive and diverse talent pool. LocalHR provides access to a broad spectrum of candidates, from recent graduates seeking their first job to experienced professionals looking for new career challenges.
Recruiters appreciate the diversity offered by LocalHR, as it allows them to find candidates with various backgrounds, experiences, and skill sets. This diversity is especially valuable for companies aiming to build inclusive and multicultural teams.
Global Reach
Recruitment today knows no geographical boundaries. Companies are increasingly looking beyond their local talent pools to find the best-suited candidates. LocalHR caters to this global mindset by offering a platform where recruiters can tap into a worldwide network of job seekers.
Recruiters can explore candidates from different countries and regions, making it easier to identify international talent. This global reach aligns perfectly with the modern workforce's mobility and the growing trend of remote work.
Advanced Search Filters
LocalHR enhances the efficiency of candidate searches through its advanced search filters. Recruiters can fine-tune their searches based on specific criteria, including:
Location:

Filter candidates by city, region, or country to find individuals who are geographically suitable for the job.

Industry:

Tailor searches to focus on candidates with relevant industry experience.

Skills:

Identify candidates with specific skills or certifications that match the job requirements.

Experience:

Search for candidates with the right level of experience, whether they're entry-level or seasoned professionals.

Education:

Specify educational backgrounds and qualifications, ensuring candidates meet academic prerequisites.
These filters empower recruiters to zero in on candidates who closely match their requirements, saving valuable time and effort.
Comprehensive Candidate Profiles
LocalHR encourages candidates to create detailed and informative profiles. These profiles serve as virtual resumes, providing recruiters with a comprehensive view of a candidate's qualifications, experiences, and career aspirations.
Recruiters appreciate the wealth of information available on LocalHR profiles, as it enables them to assess a candidate's suitability for a role more accurately. The inclusion of resumes, skills, and job preferences in these profiles streamlines the candidate evaluation process.
Active Job Seekers
One of the significant advantages of LocalHR is that it attracts active job seekers. These are individuals actively seeking new career opportunities and are, therefore, more likely to respond promptly to job inquiries and interview requests.
Recruiters find it advantageous to connect with candidates who are genuinely interested in exploring job prospects. It reduces the chances of dealing with disinterested or passive candidates who might not be motivated to pursue new opportunities actively.
Efficient Communication
LocalHR offers a seamless communication platform that simplifies interactions between recruiters and candidates. Recruiters can connect with candidates directly through the platform, facilitating the exchange of essential information, interview scheduling, and updates on the recruitment process.
Efficient communication is crucial in a competitive job market, where delays can lead to the loss of top talent. LocalHR's communication features ensure that recruiters can maintain timely and effective contact with potential hires.
Cost-Effective Recruitment
Recruitment can be an expensive endeavor, with costs associated with job postings, candidate screening, and background checks. LocalHR provides a cost-effective alternative to traditional recruitment methods.
Recruiters can post job listings, review candidate profiles, and engage with potential hires without incurring the high expenses often associated with recruitment agencies and headhunters. This cost savings is particularly appealing to smaller companies and startups with limited budgets.
Promotes Networking and Community Building
LocalHR is not just a job board; it's also a platform for professional networking. Recruiters can connect with candidates, industry professionals, and peers within their field. This networking aspect enhances recruiters' access to talent and industry insights.
Recruiters find value in building and expanding their professional networks on LocalHR. These connections can lead to valuable referrals, introductions to passive candidates, and access to niche talent pools.
Transparent Job Market Insights
Recruiters appreciate the transparency that LocalHR brings to the job market. The platform offers insights into market trends, and demand for specific skills and roles. This information is invaluable for recruiters in setting competitive compensation packages and understanding the current job market landscape.
Having access to data-driven insights allows recruiters to make more informed decisions and adapt their recruitment strategies to meet evolving market demands.
User-Friendly Interface
A user-friendly interface is often an overlooked but crucial factor in the selection of a recruitment platform. Recruiters prefer LocalHR for its intuitive and easy-to-navigate design. The clean layout and straightforward navigation ensure that recruiters can efficiently use the platform without a steep learning curve.
This user-friendly interface enhances recruiters' overall experience on LocalHR, enabling them to focus on what matters most - finding the right candidates.
In conclusion, recruiters flock to LocalHR for candidate searches because it offers a winning combination of a vast and diverse talent pool, global reach, advanced search filters, comprehensive candidate profiles, active job seekers, efficient communication tools, cost-effective recruitment, networking opportunities, transparent market insights, and a user-friendly interface.
In today's competitive job market, recruiters need all the advantages they can get to secure top talent for their organizations. LocalHR has proven to be a reliable ally in this endeavor, helping recruiters identify and engage with candidates who align perfectly with their company's needs and culture.
As the recruitment landscape continues to evolve, LocalHR remains a valuable resource for recruiters seeking to navigate the complex world of talent acquisition successfully. Its commitment to innovation and user satisfaction ensures that recruiters will continue to find value in the platform for years to come.