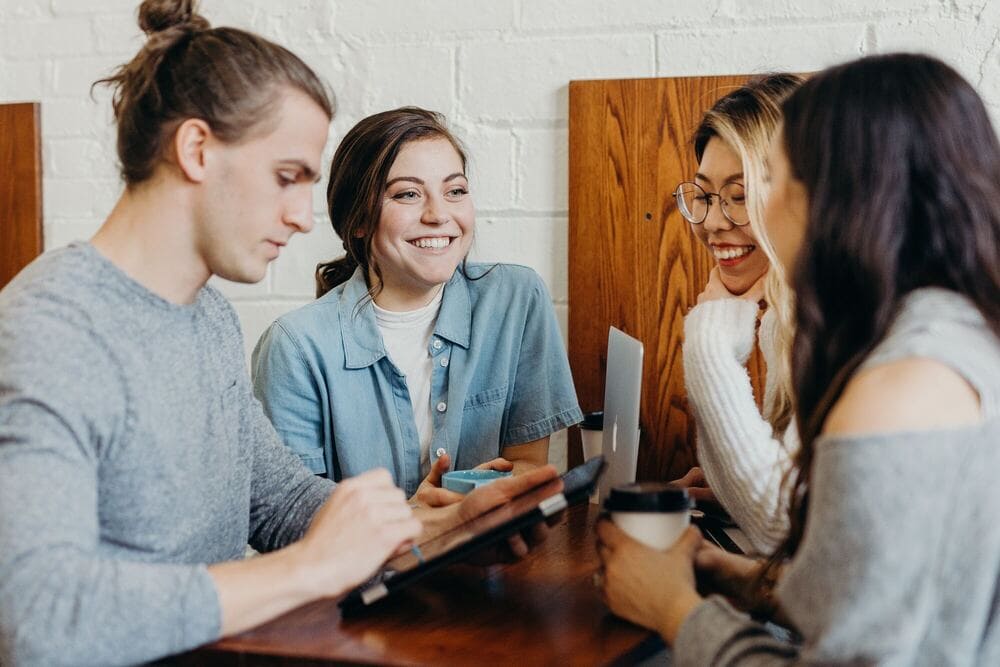 Your Guide for Hiring Skilled Translators and Interpreters
In an increasingly interconnected global landscape, businesses are expanding their reach beyond borders, engaging with diverse audiences across different languages and cultures. In this pursuit, accurate and culturally sensitive translation has emerged as a cornerstone for successful international communication.
To navigate this linguistic challenge, finding the right translator is paramount. In this comprehensive guide, we will explore how to hire a skilled translator through LocalHR, a platform designed to connect employers with talented language professionals.
We will delve into the significance of precise translation in business, discuss the key qualities to look for in a translator and provide insights into leveraging LocalHR for your translation needs.
Tips for Hiring Skilled Translators
Defining Your Translation Needs

- Before diving into the hiring process, clarify the scope and nature of your translation project. Is it marketing content, legal documents, technical manuals, or something else? This clarity will help you identify the specific skills and expertise required in a translator.

Emphasizing Language Proficiency

- Fluency in the target language and exceptional proficiency in the source language are non-negotiable qualities. A skilled translator can accurately convey both the content and the intended tone.

Cultural Awareness and Industry Knowledge

- Translators with a deep understanding of the culture and industry-specific terminology can deliver translations that resonate with the intended audience. Whether it's idiomatic expressions or technical jargon, industry expertise is invaluable.

Experience in Similar Projects

- Review a translator's portfolio to gauge their experience in handling projects similar to yours. This provides insights into their adaptability, style, and ability to tackle specific challenges.

Adaptability to Technology

- In today's digital landscape, translators who are comfortable using translation tools and software can streamline the process and ensure consistency across content.
Qualities of Skilled Translators and Interpreters for Hiring
To ensure effective communication across language barriers, it's essential to understand the qualities that set apart exceptional language professionals. Here we represent the key qualities that companies should look for when hiring translators and interpreters, exploring the intricate blend of linguistic prowess, cultural sensitivity, and adaptability required for success in this dynamic field.
Profound Linguistic Proficiency:

At the core of any skilled translator or interpreter's toolkit lies an exceptional command of languages. It's not merely about being bilingual; it's about having an intimate understanding of linguistic nuances, grammar, idioms, and colloquialisms that can vary drastically between regions and even within the same language. An adept translator can not only translate words but also capture the essence and tone of the original message. Similarly, interpreters need to rapidly switch between languages while retaining the accuracy and intent of the speaker's words.

Cultural Acumen:

Language and culture are intrinsically intertwined. A skilled translator or interpreter doesn't just translate words; they bridge cultural gaps. They possess a deep awareness of the cultural context behind the language, ensuring that the message resonates appropriately with the target audience. This cultural sensitivity prevents potential misunderstandings, misinterpretations, and even cultural faux pas that could adversely affect communication.

Domain Expertise:

Different fields require specialized terminology and jargon. Skilled translators and interpreters often have expertise in particular industries such as legal, medical, technical, or business. This domain knowledge allows them to comprehend complex subject matter and accurately convey it in the target language. Hiring professionals with experience in relevant industries can significantly enhance the quality of communication and minimize the risk of errors.

Active Listening Skills:

Interpreters, in particular, need impeccable active listening skills. They must process spoken language while simultaneously conveying it accurately in another language. This requires quick thinking, cognitive agility, and the ability to prioritize information in real time. Active listeners can catch subtle nuances, emotions, and implied meanings that might otherwise be lost in translation.

Adaptability and Flexibility:

The world of language is constantly evolving, and so is the context in which translation and interpretation take place. Skilled language professionals are adaptable and flexible, readily adjusting their approach to fit different situations and communication mediums. Whether it's translating written content, interpreting in a high-pressure conference, or working remotely through digital platforms, adaptability ensures consistent and effective communication.

Ethical Integrity:

Translators and interpreters often deal with confidential and sensitive information. Maintaining ethical integrity is crucial to safeguarding the trust placed in them. They must uphold confidentiality, avoid biases, and faithfully represent the content provided, regardless of personal opinions. Ethical conduct is a cornerstone of professionalism in the translation and interpretation industry.

Research and Problem-Solving Abilities:

Encountering unfamiliar terms or concepts is par for the course in translation and interpretation. Skilled professionals are adept researchers, utilizing various resources to decipher unfamiliar terminology accurately. They possess problem-solving skills that enable them to find the best possible equivalent in the target language, preserving the intended meaning.

Time Management and Multitasking:

Translators and interpreters often work under tight deadlines, especially in fast-paced industries. Effective time management and multitasking abilities are essential to ensure timely and accurate delivery of translated content or real-time interpretation. Balancing multiple tasks without compromising quality requires exceptional organizational skills.
Effective Strategies for Hiring Skilled Translators
Define Project Scope

- Clearly outline the project's scope, including languages involved, content type (legal, marketing, technical, etc.), and desired outcomes. A well-defined scope guides both you and the translator in understanding expectations.

Utilize Specialized Platforms

-

Platforms like LocalHR

, connect you with a wide pool of experienced translators. These platforms often provide filters to narrow down your search based on language pairs and expertise.

Craft Detailed Job Listings

- A comprehensive

job listing

acts as a roadmap for potential translators. State project details, language requirements, expected turnaround time, and any relevant experience or qualifications.

Assess Language Proficiency

- During the hiring process, request language proficiency tests or samples to evaluate the

translator's skills

firsthand. These tests can give insights into their ability to handle complex language structures.

Review Portfolios

- Portfolios showcase a translator's previous work, allowing you to assess their quality, style, and versatility. Look for projects similar to yours to gauge their suitability.

Conduct Interviews

-

Interviews

provide an opportunity to discuss the project in-depth, assess the translator's understanding of your requirements, and determine their approach to tackling challenges.

Test Translations

- For larger projects, consider requesting a paid test translation. This provides a practical assessment of the translator's skills and adherence to instructions.

Check References and Reviews

- If possible, reach out to previous clients for references or reviews. This offers insights into the translator's professionalism, communication, and overall quality of work.

Consider Cultural Fit

- Language proficiency isn't the only factor, a translator who aligns with your company's culture and values can enhance collaboration.

Negotiate Terms and Rates

- Discuss compensation, payment schedules, and terms of the project before finalizing the agreement. A transparent discussion ensures both parties are on the same page.
Hiring skilled translators is a critical step in bridging language and cultural divides to achieve effective communication. As you embark on this journey, remember that the right translator is more than just proficient in languages, they're cultural ambassadors who can accurately convey your message to a diverse audience.
By understanding the qualities that make a translator exceptional and adopting effective hiring strategies, you can ensure that your content resonates authentically and effectively across languages. With skilled translators by your side, you're well-equipped to navigate the complexities of global communication and make a lasting impact in an interconnected world.