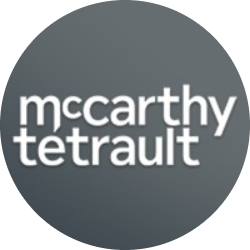 McCarthy Tétrault
Canada Toronto, Ontario Box 48, Suite 5300, 66 Wellington St. West, TD Bank Tower,
Company Detail
McCarthy Tétrault provides a broad range of legal services, advising on large and complex assignments for Canadian and international interests. Built on a unique model of collaboration, the firm provides unequalled legal talent, industry knowledge and practice experience, and delivers customized legal services to help clients achieve the results that are important to them. The firm has substantial presence in Canada's major commercial centres as well as in New York City and London, UK. We deliver integrated services in business law, litigation, tax, real estate, and labour and employment law.
Company Overview
EstablishedJuly 10 2019
Employees500 - 600
Email******@mccarthy.ca
Websitehttp://mccarthy.ca
Current Opening
McCarthy Tétrault, Canada's first nat...