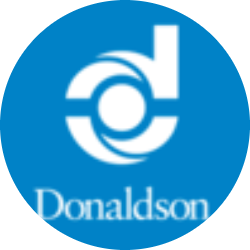 Donaldson
Malaysia Bloomington, MN 1400 W 94th Street,
Company Detail
Donaldson Company helps solve some of the world's most complex filtration and contamination control challenges, and is one of the largest global providers of unique filtration technologies and high-quality filters and parts. Our filtration technologies and products are used every day, in a variety of industries and environments, including aerospace, agriculture, construction, food and beverage, manufacturing, mining, power generation, transportation and many more. Key to our success, our 14,000 employees support customers at sales, manufacturing and distribution centers from over 140 locations on six continents. The filtration market continues to grow. Customers'​ needs for filtration solutions continue to evolve. And the opportunities for our products and our people continue to expand. Learn more at www.donaldson.com.
Current Opening
Thank you for your inquiry about employment opportunities at our company. Unfortunately, we have no open positions at this time. Please check this page again later.