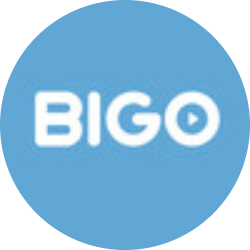 BIGO
Mexico Mexico City Metropolitan Area 12
Telecommunication, Call Centre, Customer Service Jobs
Marketing and PR, Advertising and Creative Media Jobs
Management (incl. project, product management & human resources)
Company Detail
BIGO Technology (BIGO) is one of the fastest-growing Singapore technology companies, with more than 30 offices and 6 R&D centres around the world. Powered by Artificial Intelligence technology, BIGO's video-based products and services have gained immense popularity, with nearly 400 million monthly active users in more than 150 countries. These include Bigo Live (live streaming), Likee (short-form video) and imo (instant communication). BIGO is dedicated to connecting the world and to enable everyone to share their beautiful moments. With a vision to be a content platform that inspires one billion people's lives, BIGO aims to empower a new generation of users with an exciting new social language where they can showcase, discover and stay connected in a positive and creative online environment.
Company Overview
EstablishedJuly 10 2019
Employees500 - 600
Email******@bigo.sg
Websitehttps://www.bigo.sg/
Current Opening
• In charge of BIGO content operation...