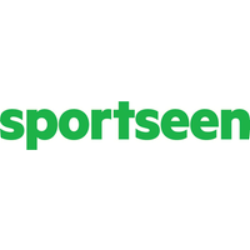 Sportseen LLP
United Kingdom London 1st Floor 113 Upper Richmond Road, Putney
Betting and Gaming Jobs
Sales (inc. pre-sales and lead-generation)
Company Detail
Sportseen Ltd is a specialist sales organisation established with the aim to maximise advertising, sponsorship and commercial opportunities on behalf of governing bodies, rights holders and brands at major televised sporting events. Although primarily operating within Europe our events can be located anywhere around the world. The key to our properties are television viewers - millions of eyeballs who are key to any aspiring brand - this enables Sportseen to offer the very best opportunities within sports telecasts to major international brands. Incorporated in July 2006, Sportseen has already established itself as the number one agency of its genre in the UK. Key individuals within the agency boast in excess of 60 years experience in this specialised market. Football and Rugby Union are key contributors to the strength of our portfolio; however other major sports such as cricket, tennis and athletics make up an ever more important part of our rights offering.
Company Overview
EstablishedJuly 10 2019
Employees500 - 600
Email******@sportseen.tv
Websitehttp://www.sportseen.tv
Current Opening
Sportseen LLP is a specialist sales organisation e...