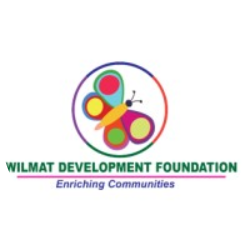 Wilmat Development Foundation
Uganda Kampala, Central Old Port Bell Rd
Charities Jobs (non-profit organization)
Education, Training, Teaching, Science Jobs
Company Detail
Wilmat Development Foundation (WDF) is Non-Profit Organization acting for social cohesion and local development in Uganda since 2014. The vision is to realize enriched societies based on social equity for all. With several interrelated programs focused specifically on children, youths and women, we seek to contribute to the creation of resilient and self-reliant communities by placing people at the forefront of change. Through collective efforts situated in the three thematic areas; Advocacy, Livelihoods and Education, we work to empower marginalized people through mobilization and training to provide practical skills for sustainable Livelihoods.
Company Overview
Established 2014
Email ******@maishamzuriprogram.org
Websitehttps://wdfug.org
Current Opening
Support our programs in coming up with innovat...