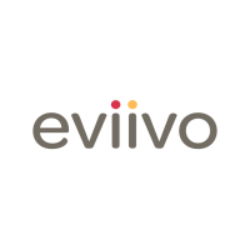 eviivo
Italy London The Grimaldi Building, 154 Pentonville Road
Telecommunication, Call Centre, Customer Service Jobs
Company Detail
eviivo is a young company aiming to transform independent tourism by delivering cool, cost-effective, all-in-one apps and services to small independent accommodation providers. eviivo helps over 16,000 hosts and hoteliers succeed online. We take away the burdensome tasks of managing online bookings, taking payments and gaining coverage on OTAs. Operating accommodation is a demanding job - we use technology to give owners their time back. This is a mission we are truly passionate about, providing a voice to the sector and generating positive press for those we represent. eviivo was formed in 2004, pioneering the delivery of online solutions to the small business hospitality sector and reinventing itself in 2012, when it launched a cloud version of its flagship product - the eviivo suite. Our customers include a rich portfolio of B&Bs, farmhouses, cottages, restaurants with rooms and boutique hotels, many are award-winning themselves or enjoy top level guest review ratings. Our commitment to supporting this marketplace extends to hosting a yearly awards ceremony run by our staff and featuring celebrity judges in categories like Tastiest Breakfast or Most Beautifully Presented. We've won a few awards ourselves, too - Best Technology Product at the Travolution Awards, Best Accommodation Booking Solutions Provider and Best Property Management System at the Business Elite Awards.
Company Overview
EstablishedJuly 10 2019
Employees500 - 600
Email******@eviivo.com
Websitehttp://www.eviivo.com
Current Opening
We're looking for our new multilingual star! Someo...