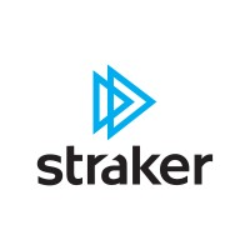 Straker
New Zealand Auckland Level 2, 49 Parkway drive, Rosedale
Translation, Localization, Interpretation Jobs
Management (incl. project, product management & human resources)
Administrative office management jobs
Company Detail
Straker provides next generation language services supported by a state of the art technology stack and robust AI layers to clients around the world. By combining the latest available technologies with linguistic expertise, Straker's solutions are scalable, cost-effective and accurate. Through technical innovation and data analytics, Straker is a proven partner in future-proofing global communications. We empower people the world over to tell brand stories, communicate openly and protect unique cultures to enable the free flow of ideas, information, entertainment and commerce. With offices in Australia, Canada, Germany, Japan, New Zealand, Spain, The Netherlands, UK and USA we offer truly global coverage and 24/7 support through our worldwide production centres. Contact us today for a free consultation to analyse your existing translation performance and determine how you can go faster, easier and smarter with Straker.
Company Overview
Established 1999
Employees 201-500
Email ******@straker.com.au
Current Opening
Thank you for your inquiry about employment opportunities at our company. Unfortunately, we have no open positions at this time. Please check this page again later.