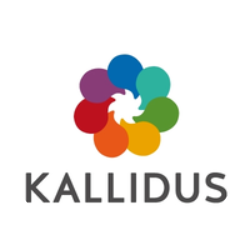 Kallidus
United Kingdom Gloucestershire Westgate House, Phoenix Way, Cirencester,
Sales (inc. pre-sales and lead-generation)
Graduate Jobs (incl. Internships)
Company Detail
Kallidus is a leading provider of integrated learning and talent solutions, with 15 years' experience in making learning and talent a success for over 200 clients. Our award-winning, cost-effective SaaS solutions support people development within organisations of all sizes, in all sectors. With a passion for delivering outstanding customer service and through our dedicated Customer Excellence Programme, we work in partnership with many leading brands operating in the UK and worldwide, including McDonalds, O2, AstraZeneca, Transport for London and Eurostar, to help achieve business transformation and drive long-term performance success. E-Learning Awards Gold Winner 2015 | Learning Awards Finalist 2016 | ISO 9001 | ISO 27001 | Investors in People | The International Standard for Service Excellence
Current Opening
Be part of a winning team This is a great opportu...