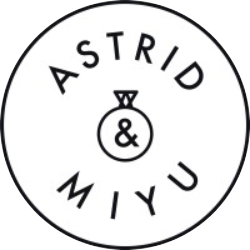 Astrid & Miyu
United Kingdom London Unit 203, Edinburgh House, 170 Kennington Lane, Lambeth
Telecommunication, Call Centre, Customer Service Jobs
Retail Jobs
Sales, Business Development, Business Consulting
Fashion Jobs
Company Detail
Astrid & Miyu was founded in 2012 by Connie Nam. Born in Seoul, Korea she spent much of her life travelling and living in different countries. Inspired by her mother, jewellery had been a part of her life from a very young age. Anytime she travelled she would always pick something up from local markets or small quirky jewellers. Her purchases were always spontaneous and serendipitous. However, when she wanted to purchase with intent for family, friends or herself she struggled to find a go-to brand. The experiences in existing brands were stale and impersonal, with products under glass counters and sales staff in black uniform. It all felt staid and uninspiring. Connie saw this as an opportunity to bring something different to the market. Inspired by her local jeweller back home in Seoul, she wanted to offer products that were full of sentiment and innovative in design, together with an experience that was personal and engaging, and most importantly to create a brand that is inclusive and empowering. A decade later and Astrid & Miyu is internationally celebrated as being more than just a jewellery brand.
Company Overview
Established 2012
Employees 51-200
Email ******@astridandmiyu.com
Current Opening
Thank you for your inquiry about employment opportunities at our company. Unfortunately, we have no open positions at this time. Please check this page again later.