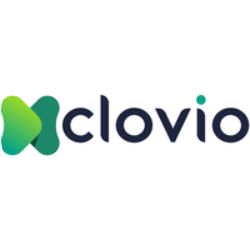 Clovio
Romania Győr Gyoni Geza setany 4. A. lhaz. 1. em. 104., Győr, Győr-Moson-Sopron 9027
Marketing and PR, Advertising and Creative Media Jobs
Journalism Jobs
Company Detail
clovio is a media company housing different media brands targeted towards consumers and professionals. Through our proprietary media outlets we target our users at the right moment with specialist content that guides them to the most suitable solutions for their needs. With brands such as Best Reviews and Feeling Lucky, we help thousands of users from across the globe with content provided in over nine different languages. Our reach and content help our partners active in various verticals connect our audience with their products and services. Our remote team of editors, content specialists, marketers, developers and designers have been active internationally since 2011, positioning ourselves as an innovative media company in a competitive industry by using unbeaten content that creates value for our users, partners and all other parties involved.
Company Overview
EstablishedJuly 10 2019
Employees500 - 600
Email******@clovio.com
Websitehttps://clovio.com/
Current Opening
We are seeking a native Romanian copywriter&n...