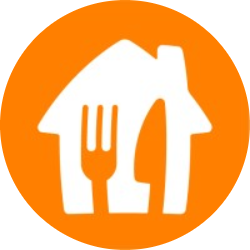 Takeaway.com
Netherlands Amsterdam Oosterdoksstraat 80, Amsterdam, 1011 DK,
Management (incl. project, product management & human resources)
Market Research, Research Jobs
Company Detail
It's the year 2000. Broadband internet is the new challenger to dial-up, mobile phones are the hottest accessory in town, and in a corner of the Netherlands, a student named Jitse Groen has an idea… After realizing he's unable to order the food he loves online, Jitse sets up Thuisbezorgd.nl (our Dutch brand). Fast forward nearly 20 years and we're serving delicious dishes in 11 countries, from Portugal to Poland! What's more, we're also cooking up new innovation in the B2B sector. But like our drivers who deliver those tasty treats, we're always looking for the next step on our journey. Whether it's key business insights, a cutting-edge tech idea, delightful design work or a brilliant piece of branding, we're proud to have people who help us innovate every day. However, we know that our people are far more than just a set of skills. Here at Takeaway.com, we've built a sociable, inclusive and friendly environment across all of our international offices. Whatever your role and wherever you're based, there are no shortage of perks and rewards. Want to join our global journey? Check out our current job openings to see if there's a role that's right for you.
Company Overview
EstablishedJuly 10 2019
Employees500 - 600
Email******@takeaway.com
Current Opening
Takeaway.com Logistics is growing at a rapid pace ...