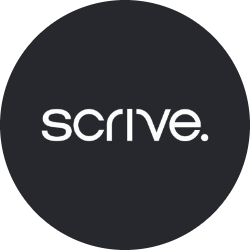 Scrive
Netherlands Stockholm Grev Turegatan 11a,
Sales (inc. pre-sales and lead-generation)
Management (incl. project, product management & human resources)
Company Detail
Scrive is the Nordic market leading solution for e-signing. We help our customers to improve sales results in all channels including in-store, online and phone. Scrive's customers span 40+ countries in various industries such as telecom, banking, insurance, staffing and more. We are passionate about clean design and quality evidence. Scrive is based in Stockholm, Sweden.
Company Overview
EstablishedJuly 10 2019
Employees500 - 600
Email******@scrive.com
Websitehttps://scrive.com
Current Opening
"Come and join me to build the Scrive office...