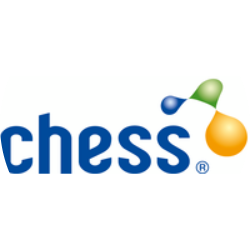 Chess
United Kingdom Cheshire Bridgford House, Heyes Lane, Alderley Edge,
Telecommunication, Call Centre, Customer Service Jobs
Sales (inc. pre-sales and lead-generation)
Company Detail
Chess is one of the UK's leading technology solutions providers, helping over 33,000 businesses grow through proven technology and expert advice. Relationships with all major UK networks and technical capabilities across Voice, & Connect, ICT, CyberSecurity and Digital allows us to design, deploy and support our customers to grow efficiently, work from anywhere, safeguard their businesses and better connect with their customers. Our customers are at the heart of our decision making and we believe that listening to and knowing our customers plays a big part in our vision of being 'a great place to be a customer'. We are proud to have won both the 'Institute of Customer Service - Quality Service Provider of the Year award' and the 'Customer First Award' for the quality service we provide our customers. Not only do we pride ourselves on our award winning service and solutions, we are extremely proud that our 550 people voted us No1 in 'The Sunday Times 100 Best Companies to Work for' list 2018 after 9 consecutive years in the top 100, including 3rd in 2015 and 2nd in 2016 and 2017.
Current Opening
Thank you for your inquiry about employment opportunities at our company. Unfortunately, we have no open positions at this time. Please check this page again later.