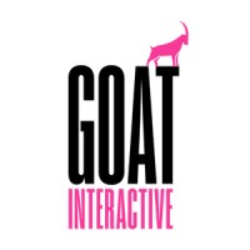 GOAT Interactive
South Africa South Africa South Africa
Sales, Business Development, Business Consulting
Marketing and PR, Advertising and Creative Media Jobs
Management (incl. project, product management & human resources)
Management Executive
Betting and Gaming Jobs
Company Detail
GOAT Interactive is a brand new and separate business in the Editec Group and its objective is simple: to harness and supercharge the power of its partners' brands to lead them to podium position in all markets they operate in. It will use its experience, knowledge and passion to position the brands as a different type of betting proposition in their markets; one with a clear meaning and a consistent and evolving benefit to their customers. By fusing the worlds of football and betting, it will create an authentic community of football fans who love the thrill of the bet. Unique and deeply integrated partnerships with world renowned football club brands will give their brands new meaning and association and will be the vehicle to bring fans closer to the clubs, leagues and sport they love. Unique channels to market, original content, exciting events, innovative products and much, much more will quickly make us synonymous with this unique positioning and deliver scale and success - key drivers of brand choice. Over time, we are confident that we will become the #1 choice for all football fans on the continent and in doing so, deliver the growth we all aspire to.
Company Overview
Established 2020
Employees 51-200
Email ******@thisgoat.com
Current Opening
Thank you for your inquiry about employment opportunities at our company. Unfortunately, we have no open positions at this time. Please check this page again later.