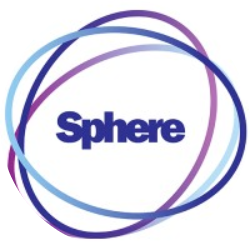 Sphere Digital Recruitment
United Kingdom London 20 Red Lion Street , Sphere Digital Recruitment
Journalism Jobs
Marketing and PR, Advertising and Creative Media Jobs
Management (incl. project, product management & human resources)
Management Executive
Company Detail
Established in 2012, Sphere Digital Recruitment have swiftly established ourselves as the "go-to" recruiter for digital media, marketing, creative and technology talent in the UK and Internationally. A multi-award winning agency, we work with media owners and publishers, brands, agencies and advertising and marketing technology providers supplying them with top-tier digital talent. It's our job to be the experts and Sphere embrace the ever-changing and rapidly growing digital world. We're proud to help businesses grow their digital teams and people take the next steps in their career. Above all, we are passionate about having meaningful and engaging experiences with our people and customers to enable growth and get results.
Company Overview
Email ******@spherelondon.co.uk
Current Opening
Thank you for your inquiry about employment opportunities at our company. Unfortunately, we have no open positions at this time. Please check this page again later.