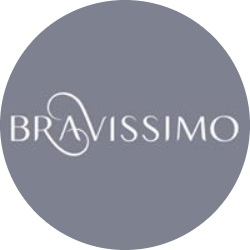 Bravissimo
United Kingdom Leamington Spa, Warwickshire Imperial Court, Holly Walk
Sales, Business Development, Business Consulting
Management (incl. project, product management & human resources)
Retail Jobs
Fashion Jobs
Company Detail
Bravissimo is a company that provides a wide choice of lingerie and swimwear in D-L cup, as well as clothing designed especially for big boobed women so that they can celebrate their curves and feel good about themselves! Sarah Tremellen set up Bravissimo in 1995 following her own frustrating experiences trying to find pretty bras that fit her. Sarah had been appalled by the lack of choice in her size and was fed up of being offered enormous matronly contraptions more suitable for landing parachutes and being told she could not possibly expect to find gorgeous bras in her size. Adamant that big boobed women like herself deserved a better deal when buying lingerie, Sarah started Bravissimo as a mail order company from her living room. Today, our purpose is still to inspire big boobed women to feel confident and amazing. We are a dynamic multi-channel retailer, offering lingerie, swimwear and clothing to fit and flatter women who are a D-L cup. Over the last 24 years we have experienced some substantial growth and we are now a £60 million-pound turnover business, with 29 stores across the UK as well as a well-established e-commerce operation. We continue to believe in and focus on our purpose which has resulted in the growth of our e-commerce into the USA and further store openings in the UK.
Company Overview
Established 1995
Employees 501-1,000
Email ******@bravissimo.com
Current Opening
Thank you for your inquiry about employment opportunities at our company. Unfortunately, we have no open positions at this time. Please check this page again later.