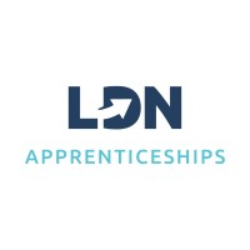 LDN Apprenticeships
United Kingdom London 278-280 South Lambeth Road
Marketing and PR, Advertising and Creative Media Jobs
Education, Training, Teaching, Science Jobs
Company Detail
We believe that young people are remarkable and that they have the potential to help businesses achieve remarkable things. LDN Apprenticeships helps ambitious and talented people to accelerate their career and secure their future in the world's most exciting industries. We work with industry to design apprenticeships that solve workforce problems and that provide opportunity and security for apprentices. The candidates we work with are talented and energetic young people who are enthusiastic about starting their career and learning new skills in a practical, working environment. They understand the value in the awesome opportunities that our clients have to offer and are ready for the world of work.
Company Overview
Established 2010
Email ******@ldnapprenticeships.com
Current Opening
Thank you for your inquiry about employment opportunities at our company. Unfortunately, we have no open positions at this time. Please check this page again later.