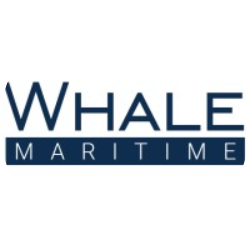 Whale Maritime
Spain Valencia Avenida Manuel Soto Ingeniero, nº 15, 4th floor
Sales, Business Development, Business Consulting
Marketing and PR, Advertising and Creative Media Jobs
Transport, Logistics, Procurement, Import/Export Jobs
Graduate Jobs (incl. Internships)
Company Detail
Whale Maritime are dedicated to ship supply, in any port in the world. We work with a strong mindset to ensure safe deliveries to all of our customers. We have local warehouse in South Europe and in the Caribbean. Our people source even some of the most rare technical spares available and facilitate deliveries directly to your vessel. Most commonly we work with products which can be found in IMPA, ISSA, RS, Elfa Distrelec, and Conrad catalogues.
Company Overview
Established 2019
Email ******@whalemaritime.com
Current Opening
Thank you for your inquiry about employment opportunities at our company. Unfortunately, we have no open positions at this time. Please check this page again later.