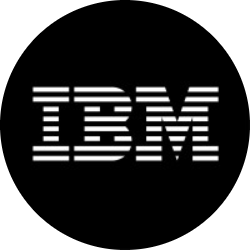 IBM
United States of America Armonk, New York International Business Machines Corp., New Orchard Road
IT, Software development, System Engineering Jobs
Sales, Business Development, Business Consulting
Banking, Finance, Insurance, Accounting and Trade jobs
Marketing and PR, Advertising and Creative Media Jobs
Management (incl. project, product management & human resources)
Engineering, Construction, Manufacturing, Technical, Utilities Jobs
Company Detail
At IBM, work is more than a job - it's a calling: To build. To design. To code. To consult. To think along with clients and sell. To make markets. To invent. To collaborate. Not just to do something better, but to attempt things you've never thought possible. To lead in this new era of technology and solve some of the world's most challenging problems.
Company Overview
Established 1911
Employees 10,001+
Email ******@ibm.com
Websitehttp://www.ibm.com/
Current Opening
Thank you for your inquiry about employment opportunities at our company. Unfortunately, we have no open positions at this time. Please check this page again later.