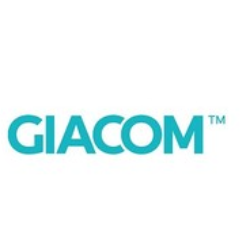 Giacom
United Kingdom Hessle Bridge Haven One, Saxon Way, Priory Park, Hessle, Kingston upon Hull HU13 9PG,
Sales (inc. pre-sales and lead-generation)
Marketing and PR, Advertising and Creative Media Jobs
Company Detail
Giacom is a long-established IT service provider working with top vendors across the globe to deliver the biggest and best cloud solutions. Our dedicated partner channel, the Giacom Cloud Market, is customer-driven to reflect our easy on, easy off approach to all cloud services. Our most popular services include Signature Hosted Exchange, Office 365, Acronis Backup Cloud, Bitdefender and Hosted Voice. The Giacom team work tirelessly to ensure our partners'​ experience is an outstanding one. From the first sales enquiry and the on-boarding of clients to the on-going support received many years on, our goal is to consistently offer value-driven cloud services, and maintain strong and profitable relationships built on confidence and trust. As a UK Cloud Services Distributor, we believe in keeping things clear and simple with less jargon and a greater understanding of products tailored to SMBs. We make things easy for our IT resellers, becoming the lifeline they need, the connecting bridge to industry-leading vendors and attractively priced licenses. When resellers partner with Giacom, they connect with the largest Microsoft CSP distributor in Europe with one of the UK's best cloud marketplaces and a unique billing system.
Current Opening
Thank you for your inquiry about employment opportunities at our company. Unfortunately, we have no open positions at this time. Please check this page again later.