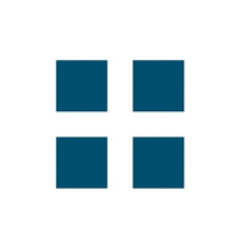 :: projective
Belgium Machelen De Kleetlaan 5A, Machelen, Flemish Region 1831, BE
Management (incl. project, product management & human resources)
Company Detail
::projective is a business, technology, and innovation consulting and change firm exclusively focused on the financial industry (banking/insurance/capital markets). Our vision is to enable our clients to build the next generation businesses to transform markets and adopt new business models to have a positive and lasting impact on society at large. We are a collective of innovative thinkers and change practitioners with deep domain and industry knowledge and experience to provide our clients, not only business consulting expertise, but also extensive experience in the complex delivery of change. We move organizations forward to transform sustainably, to create new value sources, to reduce costs and push the boundaries of digital-enabled innovation. We operate in the heart of an embedded business and technology ecosystem that doesn't just dream but delivers innovation and change by facilitating the diversity of ideas required for true innovation and change to emerge. Our ecosystem goes far beyond traditional consulting to drive and deliver not only lasting change and measurable value, but insightful innovation to overcome today's industry challenges and transform tomorrow's business performance to design, prototype, implement, venture and continually iterate the solution that is right for your business and for your clients. Our people are a unique mixture of seasoned industry practitioners, management consultants and delivery and technology experts with a proven industry track record driving technology-enabled innovation, executable strategy and change, and delivery excellence in financial services domains like Retail and Wholesale Banking, Payments, Investment Management, Capital Markets, Market Infrastructure, and Insurance. We operate offices in Belgium, The Netherlands, United Kingdom, Germany and France, and are looking into further expansion to other countries in near future.
Company Overview
Established 2006
Employees 201-500 employees
Email ******@projectivegroup.com
Current Opening
Your mission Work together with our clients on ch...