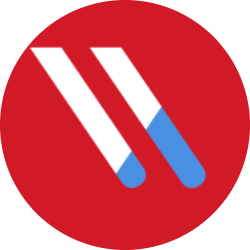 Varonis
Germany Munich Kronstadter Strasse 4, Munich, BY 81677
IT, Software development, System Engineering Jobs
Management (incl. project, product management & human resources)
Engineering, Construction, Manufacturing, Technical, Utilities Jobs
Sales (inc. pre-sales and lead-generation)
Marketing and PR, Advertising and Creative Media Jobs
Company Detail
Varonis is a pioneer in data security and analytics, fighting a different battle than conventional cybersecurity companies. Varonis focuses on protecting enterprise data on premises and in the cloud: sensitive files and emails; confidential customer, patient and employee data; financial records; strategic and product plans; and other intellectual property. The Varonis Data Security Platform detects insider threats and cyberattacks by analyzing data, account activity, perimeter telemetry, and user behavior; prevents and limits disaster by discovering, classifying and locking down sensitive, regulated and stale data; and efficiently sustains a secure state with automation. With a focus on data security, Varonis serves a variety of use cases including data protection, threat detection and response, and compliance. Varonis started operations in 2005 and, as of December 31, 2018, had approximately 6,600 customers worldwide — comprised of industry leaders in many sectors including technology, consumer, retail, financial services, healthcare, manufacturing, energy, media, and education.
Company Overview
Established 2005
Employees 1,001-5,000 employees
Email ******@varonis.com
Websitehttp://www.varonis.com
Current Opening
Thank you for your inquiry about employment opportunities at our company. Unfortunately, we have no open positions at this time. Please check this page again later.