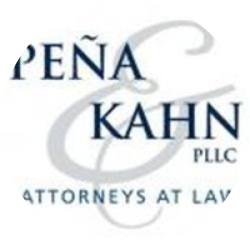 Peña & Kahn
United States of America Bronx, New York 1250 Waters Place Suite 901
Translation, Localization, Interpretation Jobs
Legal Jobs
Company Detail
Founded in 1987, on Roosevelt Avenue in the vibrant heart of Jackson Heights, the law firm of Peña & Kahn has grown to be a vehicle for our community to use when they are unjustly injured — a hammer of justice for the individual. Strengthened by its connection to the NYC community, the firm is one of New York's leading personal injury litigation groups. With three offices to serve clients across the region, it aims to develop the communities it calls home, both economically and intellectually.
Company Overview
Established 1987
Employees 51-200
Email ******@penakahn.com
Websitehttp://penakahn.com/
Current Opening
Thank you for your inquiry about employment opportunities at our company. Unfortunately, we have no open positions at this time. Please check this page again later.