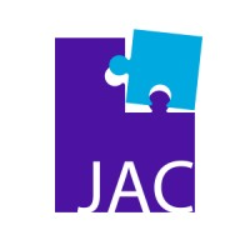 JAC Group
Japan Tokyo 4F Jinbocho Mitsui Building 1-105 Kanda Jinbocho Chiyoda-ku
Translation, Localization, Interpretation Jobs
Company Detail
Founded in the UK in 1975. Starting with the expansion into Singapore in 1987, we expanded our business to Japan in 1988 and Malaysia in 1994, and are now operating across 24 offices in 11 countries in Asia and Europe. JAC Recruitment International Ltd., has a presence in the United Kingdom, Germany and eight Asian countries (Singapore, Malaysia, Indonesia, Thailand, China / Hong Kong Special Administrative Region, South Korea, Vietnam, India).
Company Overview
Established 1975
Employees 1,001-5,000
Email ******@support.jac-recruitment.jp
Websitehttps://www.jacgroup.com/
Current Opening
Thank you for your inquiry about employment opportunities at our company. Unfortunately, we have no open positions at this time. Please check this page again later.