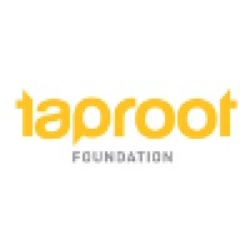 Taproot Foundation
United States of America San Francisco, California 600 California St
Translation, Localization, Interpretation Jobs
Charities Jobs (non-profit organization)
Company Detail
The Taproot Foundation is a nonprofit organization that connects nonprofits and other social change organizations with skilled volunteers through pro bono service. We power collaboration that connects communities and drives social change.
Company Overview
Established 2001
Email ******@taprootfoundation.org
Current Opening
Thank you for your inquiry about employment opportunities at our company. Unfortunately, we have no open positions at this time. Please check this page again later.