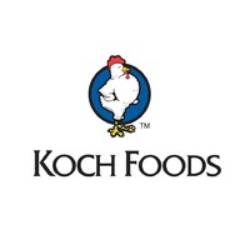 Koch Foods
United States of America Park Ridge, Illinois Park Ridge, Illinois
Translation, Localization, Interpretation Jobs
Administrative office management jobs
Engineering, Construction, Manufacturing, Technical, Utilities Jobs
Company Detail
In 1985, Koch Foods started as a one-room chicken de-boning and cutting operation with 13 employees. We've grown to be one of the top poultry processors in the U.S., but the core of who we are remains unchanged: a team that is adept, reliable and service oriented.
Company Overview
Established 1985
Employees 10,001+
Email ******@kochfoods.com
Current Opening
Thank you for your inquiry about employment opportunities at our company. Unfortunately, we have no open positions at this time. Please check this page again later.