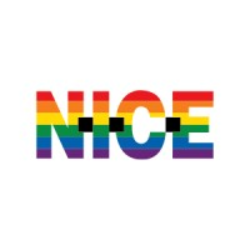 NICE Ltd
United States of America Hoboken, New Jersey 221 River St
Translation, Localization, Interpretation Jobs
IT, Software development, System Engineering Jobs
Marketing and PR, Advertising and Creative Media Jobs
Company Detail
NICE (Nasdaq: NICE) is the worldwide leading provider of both cloud and on-premises enterprise software solutions that empower organizations to make smarter decisions based on advanced analytics of structured and unstructured data. NICE helps organizations of all sizes deliver better customer service, ensure compliance, combat fraud and safeguard citizens. Over 25,000 organizations in more than 150 countries, including over 85 of the Fortune 100 companies, are using NICE solutions.
Company Overview
Established 1986
Employees 5,001-10,000
Email ******@nice.com
Websitehttp://www.nice.com/
Current Opening
Thank you for your inquiry about employment opportunities at our company. Unfortunately, we have no open positions at this time. Please check this page again later.