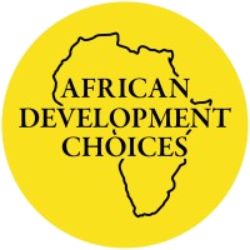 African Development Choices
United Kingdom London Kemp House, 160 City Road, London, London EC1V 2NX, GB
Marketing and PR, Advertising and Creative Media Jobs
Company Detail
We are a UK-based social enterprise, founded in 2018 by Kenyan-born Moses Tai. Our vision is of a world in which everyone has access to the essential services necessary to fight poverty. It is our mission to reduce poverty by empowering communities to make more informed choices in the management of public resources. This will enable communities to independently meet their needs for essential services, such as clean water and safe sanitation. Right now, we're building a new water borehole and toilets for the children at Nyansakia II Primary School. Visit our JustGiving page to learn more about the project: https://www.justgiving.com/crowdfunding/nyansakia-ii-primary-school We are constantly in need of experienced individuals to support us. Volunteering with African Development Choices will enable you to enhance your CV whilst contributing to a team that is changing lives in Africa. We offer professional development opportunities and the chance to be fully immersed in our strategy, working alongside an international network of volunteers.
Company Overview
Established 2018
Employees 51-200 employees
Email ******@itsthechoices.org
Current Opening
African Development Choices is a UK-based social e...