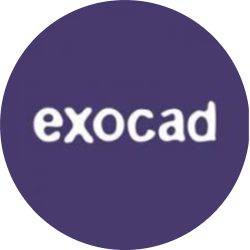 exocad GmbH
Germany Darmstadt, Hessen Julius-Reiber-Straße 37, Darmstadt, Hessen 64293, DE
Marketing and PR, Advertising and Creative Media Jobs
Company Detail
exocad GmbH, an Align Technology, Inc. company, is a dynamic and innovative dental CAD/CAM software company committed to expanding the possibilities of digital dentistry and providing its distribution partners flexible, reliable, and easy-to-use software. exocad's technology enables system integrators to turn equipment into comprehensive, class-leading solutions. exocad was founded in 2010 as a spinoff of the world-renowned Fraunhofer Organization. At that time, Fraunhofer's Dental CAD technology was transferred to exocad, where development has continued actively ever since. For over ten years, exocad's dedicated team of engineers and researchers has consistently delivered state-of-the-art innovations to the dental industry. Today, exocad has five offices worldwide, providing first-class service and technical support to its diversified network of partners and system integrators. exocad's products are used in over 150 countries, and tens of thousands of dental professionals trust exocad's technology.
Company Overview
Established 2010
Employees 51-200 employees
Email ******@exocad.com
Websitehttps://exocad.com/
Current Opening
To strengthen our marketing team in Darmstadt we a...