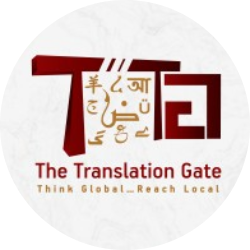 The Translation Gate, LLC
United States of America Florida Florida
Translation, Localization, Interpretation Jobs
Company Detail
Driven by a passion for language and its power to break barriers between cultures, our translation-and-localization agency was born in 2009 through the collaboration of thousands of translators and other service professionals. Thus, we provide localization and internationalization services in more than 160 languages and 1,500 combinations, all in compliance with the ISO 9001:2015 standard for quality management systems, the ISO 17100:2015 standard for translation services, and the SAE J2450 translation quality metric for optimal language and industry-specific results. We serve hundreds of industries, organizations and independent entrepreneurs in the USA, Europe, Asia, and Africa.
Company Overview
Established 2009
Employees 11-50
Email ******@thetranslationgate.com
Current Opening
Thank you for your inquiry about employment opportunities at our company. Unfortunately, we have no open positions at this time. Please check this page again later.