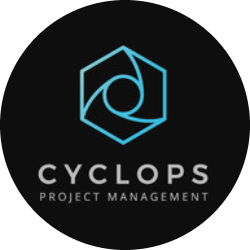 Cyclops
United Kingdom Mechelen, Vlaanderen Stationsstraat 55, Mechelen, Vlaanderen 2800, BE
Telecommunication, Call Centre, Customer Service Jobs
Management (incl. project, product management & human resources)
Marketing and PR, Advertising and Creative Media Jobs
Administrative office management jobs
Company Detail
Cyclops offers to industrial companies complete engineering, procurement and project management (EPCM) services "from your first idea to start-up". As a flexible and independent partner, we analyze and realize every project in close relationship with you, taking ownership of the project, applying an integrated project approach and dedicating only the appropriate resources with the right experience and skills. The successful application of Project Management involves an effective, step by step process. Cyclops' methods in project management make use of an incremental approach with a number of standard procedures, resulting in precise deliverables.
Company Overview
Established 2015
Employees 11-50 employees
Email ******@cyclopscompany.com
Current Opening
Job description: As a Project Mana...
As a Project Manager you will be responsible for...