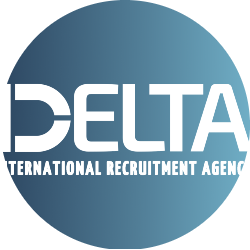 Delta International
Pakistan RWP Muree Road
Telecommunication, Call Centre, Customer Service Jobs
Company Detail
Delta International Recruitment Agency is a recognized and respected recruitment agency located in Pakistan. The agency specializes in providing recruitment services for diverse industries in Saudi Arabia. With its expertise and experience, Delta International Recruitment Agency has established itself as a reliable and trustworthy partner for employers and job seekers alike. The agency has a strong track record of successfully matching qualified candidates with suitable job opportunities in Saudi Arabia. Whether you are an employer looking to fill a position or a job seeker seeking new employment opportunities, Delta International Recruitment Agency can provide you with the necessary support and guidance to achieve your goals.
Company Overview
Email ******@ditrc.com
Current Opening
Thank you for your inquiry about employment opportunities at our company. Unfortunately, we have no open positions at this time. Please check this page again later.