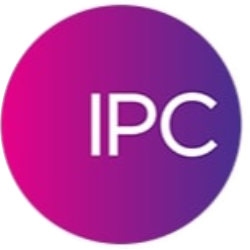 IPC Systems
IT, Software development, System Engineering Jobs
Banking, Finance, Insurance, Accounting and Trade jobs
Sales, Business Development, Business Consulting
Company Detail
IPC is an innovative financial technology (fintech) company that places a strong emphasis on the human element. With a global presence, we provide cutting-edge cloud-based trading communications and managed connectivity solutions to support local markets. Our extensive portfolio of communication and connectivity solutions is designed to tackle business challenges and seamlessly adapt to regulatory changes in the fast-paced global financial markets. By doing so, we empower our clients to maintain uninterrupted market access, gain a significant competitive advantage, and optimize their operational efficiency. At IPC, we are deeply committed to attracting, nurturing, and advancing diverse talent throughout our organization. We foster a sense of belonging within our employee family and firmly believe in the value of embracing differences—it is one of our core principles. We understand that diverse teams are the strongest teams, and we actively encourage individuals from all backgrounds to join us.
Company Overview
Email ******@ipcsystems.com
Current Opening
Thank you for your inquiry about employment opportunities at our company. Unfortunately, we have no open positions at this time. Please check this page again later.