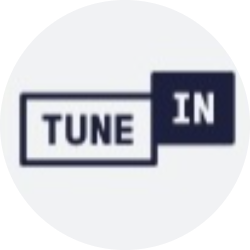 TuneIn
United States of America San Francisco
Marketing and PR, Advertising and Creative Media Jobs
IT, Software development, System Engineering Jobs
Company Detail
TuneIn, the world's leading live streaming service, brings together live sports, news, music, podcasts, and radio from around the globe. With more than 80 million monthly active users, TuneIn is one of the most widely used streaming audio platforms in the world. TuneIn broadcasts over 100,000 owned & operated and partner radio stations and boasts more than 5.7 million podcasts. With premiere distribution across 200 platforms and connected devices, TuneIn empowers listeners to 'hear' what they love wherever 'here' might be. TuneIn Premium subscribers get exclusive access to commercial-free news from top networks like CNN, Fox News Radio, MSNBC, CNBC, and Bloomberg, as well as live NFL, NHL, and college sports programming, and commercial-free music channels.
Company Overview
Email ******@tunein.com
Current Opening
Thank you for your inquiry about employment opportunities at our company. Unfortunately, we have no open positions at this time. Please check this page again later.