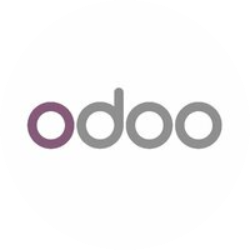 Odoo
Belgium San Francisco 250 Executive Park Blvd, San Francisco, California 94134, US
IT, Software development, System Engineering Jobs
Sales, Business Development, Business Consulting
Management (incl. project, product management & human resources)
Translation, Localization, Interpretation Jobs
Company Detail
Odoo is an open-source suite of integrated business applications actively programmed, supported, and organized by Odoo SA. Odoo is similar to many open-source projects where customized programming, support, and other services are provided by an active global community and partners network. The community is comprised of more than 1,500 active members and has contributed more than 4,500 modules to the ongoing enrichment of Odoo. The network of certified partners, established in more than 120 countries, deploys the solution locally. The software, with more than 1,500 downloads a day, is one of the most frequently installed business suites worldwide. All Odoo Apps such as Odoo CRM, Odoo Sales, Odoo Accounting, Odoo WMS (Warehouse Management), Odoo HR, Odoo Project, Odoo Events, Odoo Marketing, etc. are integrated with each other. Odoo is an open-source alternative to many software packages. It can be used by any retailer with its POS (Point Of Sales), and in any website with its CMS (website builder) synchronized with the e-Commerce app. In the enterprise resource planning software field, Odoo is an alternative to SAP ERP, Oracle E-Business Suite, Microsoft Dynamics, Netsuite, and others.
Company Overview
Established 2005
Employees 1,001-5,000 employees
Email ******@odoo.com
Websitehttp://www.odoo.com
Current Opening
Thank you for your inquiry about employment opportunities at our company. Unfortunately, we have no open positions at this time. Please check this page again later.