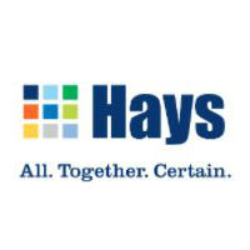 HAYS
United Kingdom London 20 Triton Street, London, England NW1 3BF, GB
Telecommunication, Call Centre, Customer Service Jobs
Marketing and PR, Advertising and Creative Media Jobs
Management (incl. project, product management & human resources)
Sales (inc. pre-sales and lead-generation)
Transport, Logistics, Procurement, Import/Export Jobs
Company Detail
Hays is a leading global professional recruiting group, the expert at recruiting qualified, professional and skilled people worldwide, being the market leader in the UK and Asia Pacific and one of the market leaders in Continental Europe and Latin America.
Company Overview
Established 1867
Employees 5,001-10,000 employees
Email ******@hays.co.uk
Websitehttps://www.hays.co.uk/
Current Opening
Your New Role:As a Client Relations Administrator,...
A business services firm who is managing SEA accou...
This role will be working for one of the directors...