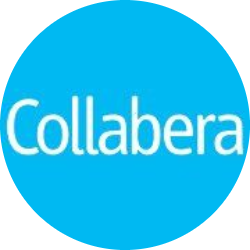 Collabera Inc.
United States of America New Jersey 110 Allen Road, Basking Ridge, New Jersey 07920, US
Marketing and PR, Advertising and Creative Media Jobs
Management (incl. project, product management & human resources)
Company Detail
We are engineering technology & talent. At Collabera, we built our business and our reputation by servicing the engineering solutions and talent development needs of our clients. That experience helped make us who we are today—partners with the world's most forward-thinking organizations, designing, building, operating and automating the technology that powers their businesses. Every solution we provide is delivered with speed, scale, quality, and flexibility, and powered by our AI-driven, Cloud-based technology and talent platforms. And, while we've expanded our offerings to meet the evolving needs of our software engineering clients, we haven't forgotten where we came from—we're still committed to building the tech workforce of the present and the future through our best-in-class training and enablement services. In other words, we're driven by tech and backed by talent. It's that human-centric approach that makes us unique. And it reminds us that relationships are always the most important things we build. So, whether you need innovative technology talent solutions, or you're looking for opportunities to work with today's most tech-forward organizations, partner with us—and let us help your business or your career get to the next level.
Current Opening
Summary:The Product Growth team focuses on growing...
Our client is looking for a Digital Marketing Mana...