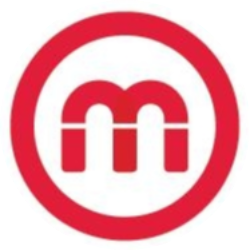 morson group
United Kingdom Manchester 2 Centenary Way, Salford, Manchester, Manchester, Greater Manchester M50 1RD, GB
Telecommunication, Call Centre, Customer Service Jobs
Management (incl. project, product management & human resources)
Marketing and PR, Advertising and Creative Media Jobs
IT, Software development, System Engineering Jobs
Graduate Jobs (incl. Internships)
Administrative office management jobs
Engineering, Construction, Manufacturing, Technical, Utilities Jobs
Sales, Business Development, Business Consulting
Company Detail
Morson was founded in 1969 by Gerry Mason, the father of our current CEO Ged Mason in the family home in Eccles, just a short distance away from the site of our current headquarters. With a background as a mechanical design draughtsman, the Salford-born Gerry spent time in Canada managing a branch office for a contract design organisation out of Toronto. It was here he gained valuable experience in the business development and management, and after three years Gerry returned to the UK and founded J Morson & Co Ltd on 10 September 1969. The company began in modest premises - the office was just a desk under the stairs in the Mason home. The first placement the company made was a structural engineer to ICI in Runcorn, Cheshire. Before long, Morson was beginning to make a mark in the sector providing skilled engineers, designers and draughtsmen on temporary placements across many different industries. With the signing of bigger clients, in order to continue to grow as a business, the company had to move out of the family home and into a permanent office space and take on more employees. In August 1970, the company moved to Bank Chambers on Church Street, Eccles. Shortly afterwards, Gerry made a bid for larger premises on Clarendon Road, which would be our home for the larger part of two decades.
Company Overview
Established 1969
Employees 1,001-5,000 employees
Email ******@morson.com
Websitehttps://www.morson.com/
Current Opening
Our client a leading Energy Company are currently ...