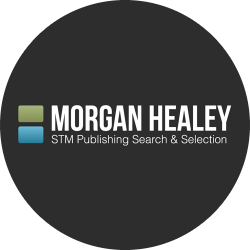 Morgan Healey
United Kingdom Castle Donington The Old Vicarage, Market Street, Castle Donington, Derbyshire, DE74 2JB, UK
Telecommunication, Call Centre, Customer Service Jobs
Sales (inc. pre-sales and lead-generation)
Management (incl. project, product management & human resources)
Market Research, Research Jobs
Translation, Localization, Interpretation Jobs
Journalism Jobs
Marketing and PR, Advertising and Creative Media Jobs
Company Detail
For the past 15 years, Morgan Healey has lead the way in international executive search & recruitment within STM Publishing, Academic Publishing, Open Science & Digital Content. As professional recruiters with commercial backgrounds within publishing, our knowledge allows us to understand your business needs, and the most appropriate requirement solution. This means that we can identify and attract the very best talent in the market, and present a compelling picture to candidates of the challenges and opportunities within your business. We get to know our candidates well beyond the detail on their CVs, and we have industry knowledge that allows us to identify and qualify the most able. We understand what makes an excellent candidate and the skills and expertise required at each level. To find the best people, we dedicate time and great effort in understanding the needs of our clients, their culture and the nature of their business. This enables us to ensure the candidates we provide are not just able to deliver great results, but also share the same values and aspirations of their potential employers. We talk to professionals all day, every day. We know what makes them tick, and who the real stars are.
Company Overview
Established 2009
Employees 2-10 employees
Email ******@morganhealey.com
Current Opening
Our client, a global leader in providing solutions...
Our client, a leading provider of up to date/criti...
Our client, a leading Open-Access publisher, requi...